ST PAUL, Minn. — Como Zoo visitors have chosen a name for the zoo's new baby giraffe: Sota.
Visitors were invited to vote on the name over MEA weekend, stuffing ballot boxes around the zoo for one of three names.
Besides Sota, which honors the giraffe's birth state of Minnesota, the other names on the ballot included Elliott (due to the giraffe's resemblance to the movie character, E.T.), and Fonzie (as many zoo visitors said the giraffe was cool like "Happy Days" character Arthur "Fonzie" Fonzarelli).
Sota took 43% of the vote out of more than 2,300 ballots cast; Elliott came in second with 37% of the vote, followed by Fonzie with 20%.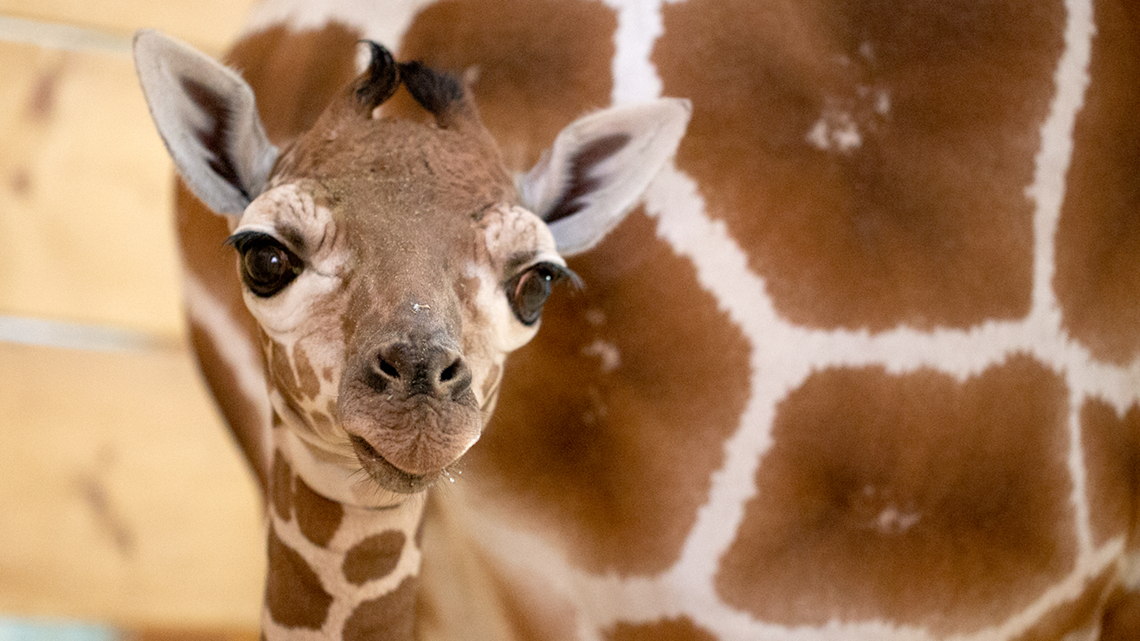 The male baby giraffe was born on Tuesday, September 10, standing at 6'4" tall and weighing in at 160 pounds. He is the eighth calf born to Clover, and the 23rd giraffe born at Como over the past 25 years.