MINNEAPOLIS — Following riots and protests throughout Minneapolis and St. Paul, organizations and churches are coming together to coordinate cleanup efforts and collect food and supplies for the community.
Here's a list of ways to donate and serve to the community, or receive food and other supplies:
Donation Events
Thursday, August 20 from 3 - 7 p.m.
Cub Blaine North (12595 Central Ave NE, Blaine)
Change Starts with Me, 3M Open and Cub will be collecting food, personal care, and household essential supplies. Randall McDaniel will be onsite doing signed photos for the first 200 people who donate. Masks are required. Supply distribution August 22 at Gethsemane Church in Minneapolis.
Food and Supply Needs
Bay Laurel Fund is accepting donations to provide assistance with clean up, food drives, and small businesses that have been affected by riots.
Central Neighborhood Development Organization (CANDO) is accepting donation drop-offs at 3715 Chicago Ave. For more information, please call 612-824-1333.
Hunger Solutions has a map showing food shelf locations and hours across all of Minneapolis.
Loaves & Fishes: This organization serves free, healthy meals to Minnesotans in need. Several locations are offering meals to the community. Click here to find a location near you.
Minneapolis Public Schools: 3435 36th Avenue South, Minneapolis. Daily food box pick-up will start at Longfellow Park Monday, June 1. Free weekly food boxes will be available for pick-up at this site Monday-Friday, 10 a.m. to 2 p.m. until further notice. Click here for more information.
Nokomis Chiropractic & Wellness: 5313 Lyndale Avenue S, Minneapolis. This business is accepting donations for those in need. They are looking for the following items: non–perishable food, cleaning & laundry supplies, personal care items (soap, deodorant, toothpaste etc.), feminine hygiene products, first aid kit fillers (bandages, antiseptics, thermometers, wipes, etc.), baby food and diapers, toilet paper and paper towels, water, and pet food.
Pimento Jamaican Kitchen: 2524 Nicollet Ave S. The business is accepting donations for those on the front lines. All are asked to bring food, masks, medical supplies, and toiletries.
The Coven: 30 N 1st Street, Minneapolis. Volunteers needed to drop off supplies along with the following donations: baby wipes, diapers of all sizes, baby formula, soap, culturally appropriate shampoo & conditioner, toothpaste, toothbrushes, deodorant, laundry soap, and non-perishable food.
People & Pets Together: 3745 Bloomington Ave, Minneapolis. They are looking for donations to help families in south Minneapolis feed and care for their pets. People looking to donate pet food or cat litter can use the drop-box in the parking lot behind the People & Pets Together pet food shelf.
If you are looking for more resources to find food for your family, you can contact the MN Food Helpline at 1-888-711-1151.
For assistance with employment, child care, housing assistance and more call the free and confidential United Way helpline. Just dial 2-1-1.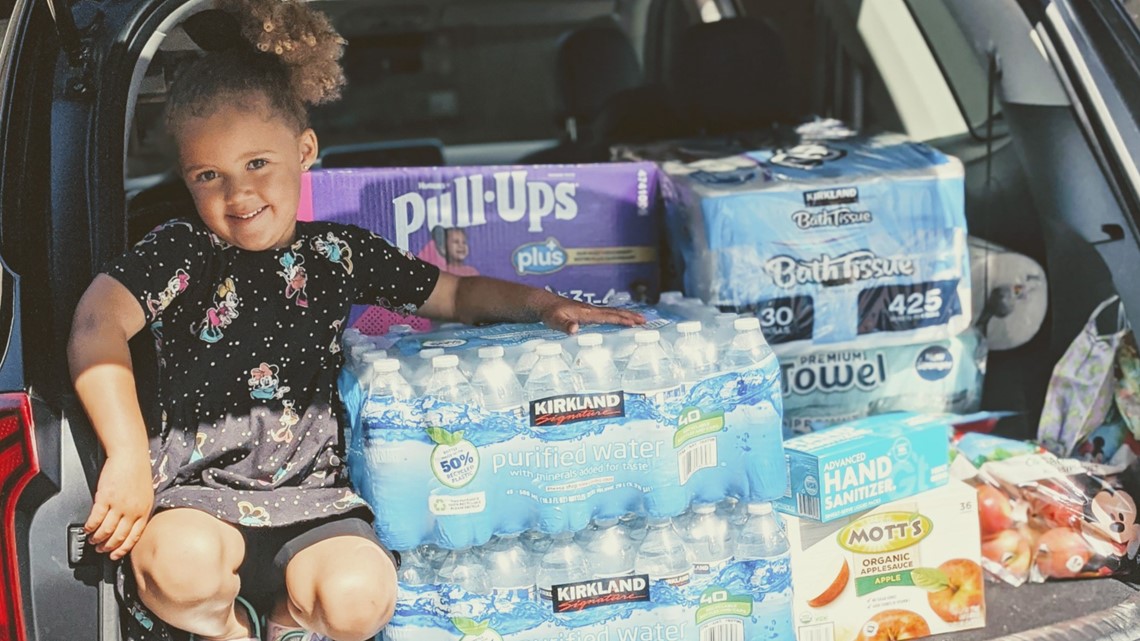 Monetary Needs
Volunteer Needs
Pow Wow Grounds: 1414 E Franklin Ave., Minneapolis. They are looking for volunteers to sign up to help this week with dinners and breakfasts. Monetary donations can be made through PayPal angelswann2021@gmail.com or in person with cash.
Pop-up Food Pantries: North Minneapolis (Corner of Emerson and Broadway at US Bank Parking lot) Saint Paul (corner of Central and Lexington) Open 11 a.m. to 4 p.m. daily. Organizer Shay Webbie said donations have been flooding in to the drop-off site on the corner of Central and Lexington in St. Paul. But they need help storing and transporting donations. Webbie said they need storage, drivers/trucks & volunteers. If you can help, contact shaycaresinfo@gmail.com
For additional volunteer needs, visit the HandsOn Twin Cities Rebuilding our Community website.
Fundraising Efforts
Party Napkins Co: 100% of the proceeds from the Our City Napkins will be donated to We Love Lake Street to rebuild Lake Street's small businesses and community organizations.
No Longer Needing Donations
Touchstone Mental Health: The organization received an overwhelming amount of donations from the community, so they are no longer accepting donations. The organization said it will be distributing any remaining food they have to residents and clients over the next few weeks. The organization has also asked for help redistributing supplies to the community.
Minneapolis Public Schools: They are no longer able to manage accepting and distributing donations. Donations already made are being distributed to local community partners.