MINNEAPOLIS — At M Health Fairview Masonic Children's Hospital, music therapy took off during the pandemic — doubling the number of hours music therapists visit hospital rooms and spreading joy.
"In 2019, we had 56 hours a week of music therapy coverage by two therapists," said Greta Yates, the lead music therapist for the hospital. "In 2023, we have 104 hours a week of coverage by, now, three therapists. Demand began to rise when patients and families were isolated during the pandemic and in need of additional therapeutic services."
Yates says she sees the impact of her work through families like the Walkers.
Kayla Walker has spent many of her days at the hospital since her 1-year-old son Miles was born.
"Everything was a complete surprise," she said. "With Down syndrome, with short bowel, with Hirschsprung disease."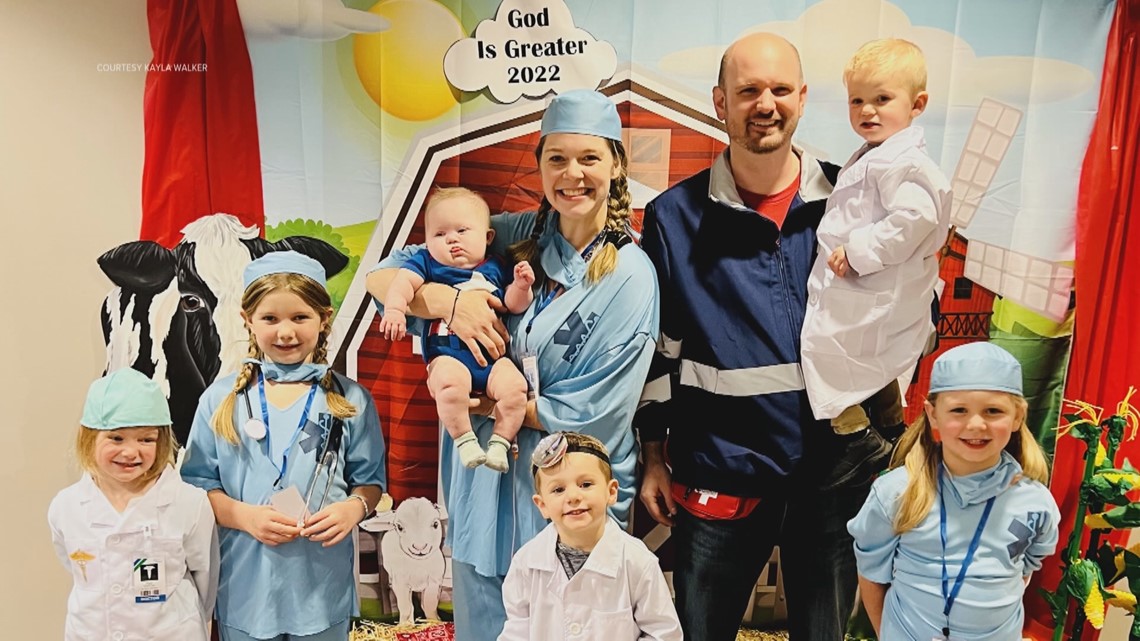 She says days can be hard, but she and her five other children choose to see the joy.
"If this is our life, we're going to make the best of it," said Walker. "And we have a choice. We can crumble and fall, or we can rise above and dance and sing songs — preferably with Ms. Greta, because she has a beautiful voice."
For about a year, Yates has visited Miles in the hospital.
And on every visit, Miles lights up.
"He has such a wonderful smile," said Yates. "And to know that we are bringing that joy through music is just wonderful. You see how much he just wants to be playing and just wants to be a regular kid."
Walker said it has taken Miles time to gain his strength to use his hands and lift up his body. But one day, her little one was able to pick up a maraca during music therapy.
"His mom's face just lit up," said Yates. " To see those little moments of joy when he's been so sick has been so worth it."
Yates said that while they're happy demand has grown, they have to pick and choose their patients.
"We try our best every day to triage and prioritize patients," said Yates. "But know there are patients every day who would benefit that we unfortunately do not have availability to see."
Yates said that recent hires have been possible through donations. If you would like to donate, click here.