ST. PAUL, Minn. - In a highly-anticipated decision that he knows is sure to be heavily scrutinized on a national level, Ramsey County Attorney John Choi announced that a St. Anthony police officer will be criminally charged in the fatal shooting of Philando Castile.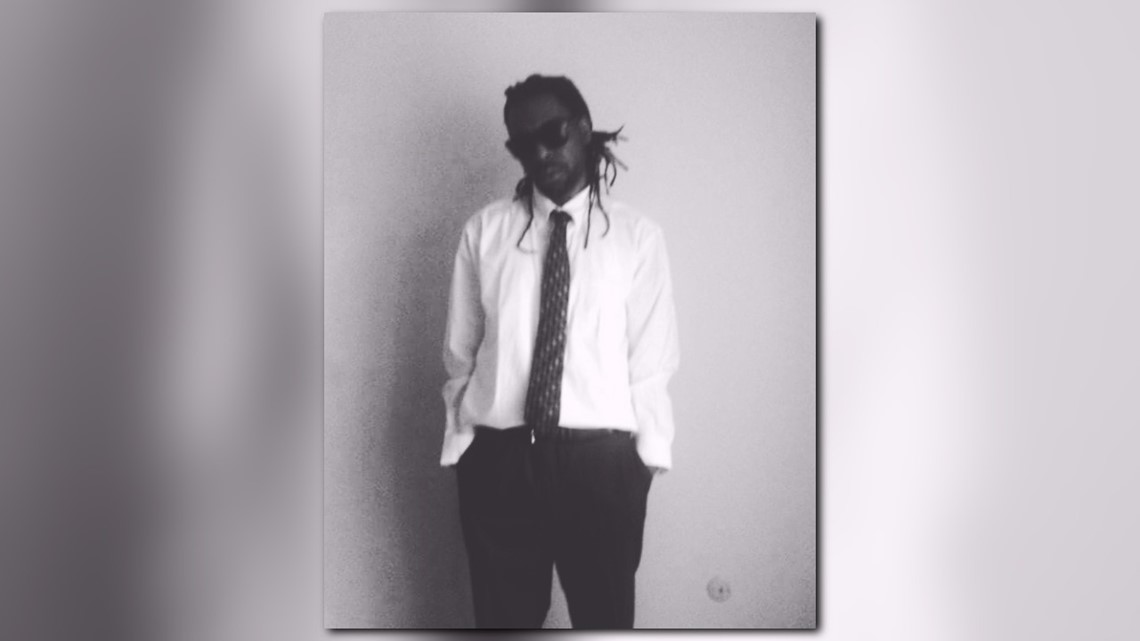 On Wednesday Choi's office charged St. Anthony police officer Jeronimo Yanez with second-degree manslaughter, and multiple counts of dangerous discharge of a firearm. He said that under Minnesota law, as written, the deadly use of force in Castile's death was not justified.
"I have given Officer Yanez every benefit of the doubt on his use of deadly force, but I cannot allow the death of a motorist who was lawfully carrying a firearm under these facts and circumstances to go unaccounted for," Choi told reporters.
He said second-degree manslaughter, which involves "gross negligence and an element of recklessness," is the most appropriate and provable charge in these circumstances. The charges of dangerous discharge of a firearm involve Yanez's decision to fire multiple shots into a vehicle that also carried Castile's girlfriend and her 4-year-old daughter.
Yanez will make his first appearance in court at 1:30 p.m. Friday. The county attorney says the officer is expected to turn himself in to authorities before then.
Choi explained that after 19 weeks of considering circumstances of the shooting, evidence gathered by investigators and the need for community transparency, it became clear to him that he must make the charging decision, and not refer the case to a grand jury.
"My conscience tells me it would be wrong to ask a grand jury make this decision when I know in my heart what must be done," Choi explained.
In explaining the decision to charge Yanez with manslaughter the county attorney described the final moments after Castile was pulled over for resembling a suspect in a gas station robbery that had taken place earlier in the evening. Choi recounted how Castile had calmly told Yanez that he was carrying a firearm, and had a permit to do so.
"Ok, don't reach for it then," Yanez stated. "Don't pull it out," he said emphatically.
"I'm not pulling it out," Castile responded.
"Don't pull it out," Yanez screamed, pulled the gun from its holster and fired 7 shots in rapid succession. The final shot was fired two seconds after the clock struck 9:06 p.m. Audio captures Castile moaning, before uttering his last words.
"I wasn't reaching for it....."
Castile was transported to Hennepin County Medical Center, where he died from his injuries.
"Philando Castile did not exhibit any intent, nor did he have any reason to shoot officer Yanez," Choi insisted. "In fact, his dying words were in protest that he wasn't reaching for his gun. There simply was no objective threat posed to Officer Yanez, (his partner), or anyone in that car." He said the shooting was "not necessary, objectively unreasonable, and his inconsistent with generally accepted police practices."
The City of St. Anthony released a statement following the announcement of charges against Officer Jeronimo Yanez. It reads:
The City has seen the announcement that the Ramsey County Attorney is charging Officer Jeronimo Yanez in the tragic death of Philando Castile. We are unaware of any additional facts beyond those that have been publicly reported. We have confidence that justice will be served. Out of respect for the judicial process, the City intends to refrain from making any comments that could hinder a fair and impartial determination. We reaffirm our commitment to help heal this painful community experience through community engagement and continuous efforts to create positive change.
The City of Falcon Heights, which contracts with St. Anthony for police services, also reacted, seeking to assure the community that Castile's death will be a catalyst for change.
We have heard concerns since the shooting of Mr. Castile from residents and non-residents about issues involving current law enforcement procedures in our community and we will continue to work diligently to review and address those concerns.
We have and will continue to have frank discussions with leaders from the City of St. Anthony Village about those procedures, and work with the City to develop a plan to address them.
Governor Mark Dayton also reacted to Choi's decision.
"Today's announcement by Ramsey County Attorney John Choi is an important step toward the determination of justice in this awful tragedy. I commend the County Attorney for his careful review; the judicial process must now resolve the proper outcome."
Saint Paul Public Schools released a letter to families of J.J. Hill Montessori, where Castille worked.
"Saint Paul Public Schools continues to grieve the death of Philando Castile. Today's announcement by County Attorney John Choi, that he has filed criminal charges against the police officer who shot Mr. Phil, brings another wave of sadness to the community at J. J. Hill Montessori and throughout the school district. The people who knew Mr. Phil, and especially the students at J. J. Hill Montessori, send their love and prayers for patience and peace to his family and friends."
The district says counselors are available to talk with students, family members and staff as needed.
Saint Paul Mayor Chris Coleman also reacted to the announcement. He said, in part, "He (Choi) has made one of the hardest decisions a prosecutor has to make. I am confident that his decision was grounded in a thorough investigation of the facts and a deep commitment to upholding his public responsibility. His willingness to be personally responsible for this decision—and to set forth the basis for it— is indicative of his intellect and integrity."
Minnesota Police and Peace Officers Association Executive Director Dennis Flaherty offered the following statement in support of Officer Yanez:
"The police community is disappointed by the charging decision in the Officer Jeronimo Yanez case, but we certainly are familiar with and respect the judicial process. We expect that Officer Yanez will enter a plea of Not Guilty and will fully litigate every issue within the case in a court of law. Officer Yanez is presumed innocent until proven guilty. He clearly deserves the full airing of the facts surrounding this case before a jury of his peers. Police officers in Minnesota and across the country face pressures of life and death situations daily. No one can speak for Officer Yanez as to what he actually encountered and what he feared that evening. We hope all people can understand that and can refrain from judgment."
Prosecutors have been weighing potential charges against Yanez since receiving results of an in-depth investigation by the Minnesota Bureau of Criminal Apprehension (BCA) on September 28. Choi also enlisted the help of a special prosecutor, veteran civil rights attorney Don Lewis, to help forge a decision on potential charges and whether to bring the case to a grand jury.
Castile was fatally shot during a traffic stop the night of July 6 in Falcon Heights. His girlfriend Diamond Reynolds insists the officer shot Castile as he reached for an ID despite the fact Castile informed Yanez he had a gun and a permit to carry it. The officer's attorney has said the officer was simply reacting to seeing a gun.
Reynolds streamed the graphic aftermath of the shooting live on Facebook, which brought the incident into the national spotlight. The YouTube clip of the incident has been viewed millions of times. The shooting triggered a series of emotionally charged protests, including one that shut down Interstate 94 and injured a law enforcement officer. Protestors camped out for weeks in front of the Governor's mansion on Summit Avenue, shutting down the historic street a number of times.
Choi's announcement comes a day after the one-year anniversary of another high-profile police killing in Minnesota. Jamar Clark was killed in Minneapolis last year. Hennepin County Attorney Mike Freeman decided no charges would be filed in that case, opting to make the decision himself instead of handing the case to a grand jury.