ST. PAUL, Minn. - As February finally begins to melt into March, be wary of the madness that follows.
Yes, potholes are just starting their spring offensive. MnDOT is warming up its defense.
"This is a heated hopper," Gust Scharffbillig is entering his 31st pothole season. "It's probably our second highest priority, right after snow and ice."
And until the snow and ice are gone options are limited. But this year MnDOT is getting a head start with some pre-season scouting. A gameplan, you could say, that Mark Barman has been researching with a team of civil engineers from the University of Minnesota Duluth.
They took a long view of the potholes in their area and the various materials and methods used to fill them. The question was, which one is good for what? To get the answer, they spent two years measuring potholes and tracked different fixes in hopes of saving tires and more.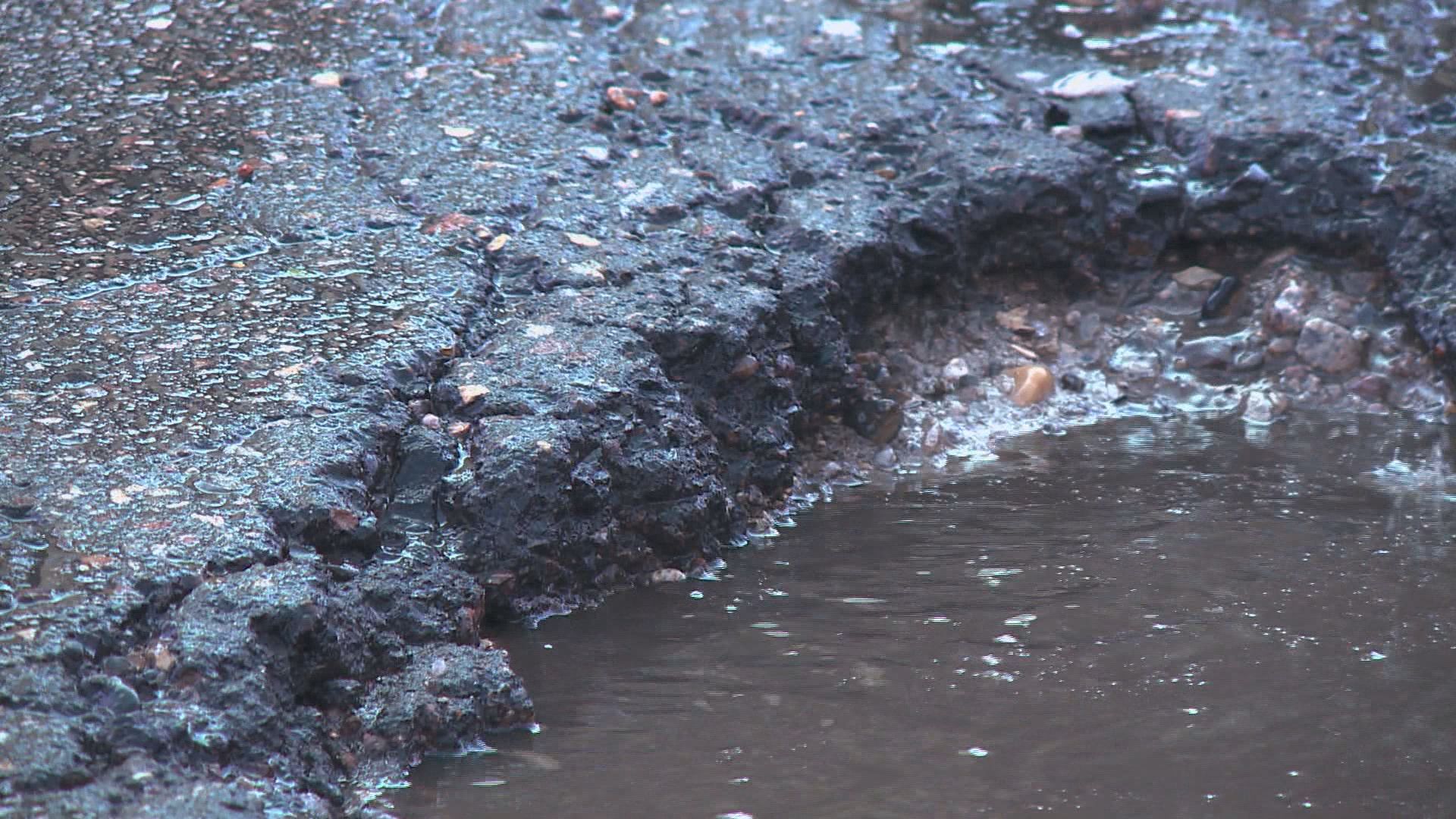 "It can save a lot of dollars, but I'm more concerned about the safety of the people," said Barman.
They put the best fixes into a single playbook.
"Now our maintenance crew knows which one works best," Barman added.
In case you're wondering crews won't be on the side of a road, thumbing through the 200-page report. Instead, MnDOT simplified it into ... flashcards.
Yes, flashcards. Based on the type and size of pothole and weather conditions. And they're going statewide.
"Our local agencies have also asked to use some of the results of this research to help their maintenance workers make decisions," said Sue Lodahl, MnDOT Assistant Maintenance Engineer.
"The best repair is the one we don't get a call on because that means it went right."