ST PAUL, Minn. — Minnesota's supply of drinking water should grow increasingly healthy and safe over the next decades, after Gov. Tim Walz signed a bill to remove and replace lead supply pipes across the state.
The governor used a regional water supply plant as a backdrop for signing the $240 million bill, money which will provide grants to replace water lines made with lead. Those eligible to apply for the grants include:
Community public water suppliers
Municipalities
Suppliers of other residential drinking water systems
Anyone eligible for grants or loans under the federal Safe Drinking Water Act
"Safe, clean drinking water is a foundational human need – and it is long past time we make it a reality for all Minnesotans," said Walz. "By investing in lead pipe replacement across the state, we're taking the burden off families and homeowners and improving the health and safety of Minnesotans in every corner of the state. This is how we build a safer, cleaner future for our children and grandchildren."
"Right now, over 100,000 pipes are leaching lead into our drinking water, presenting the greatest risk to children and pregnant people and disproportionately harming marginalized communities across the state," added Lt. Gov. Peggy Flanagan. "This is unacceptable, and we're taking action."
Patrick Shea of St. Paul Regional Water Services says impacted homes or buildings are most likely built in 1945 or before. Federal mandates say by October of 2024 all cities have to have their lead service lines, which run between a community water main and a private home or building, identified and mapped out for replacement.
St. Paul is currently in the process of replacing lead service lines. Shea figures that the cost of replacement is between $10,000 and $12,000 per line.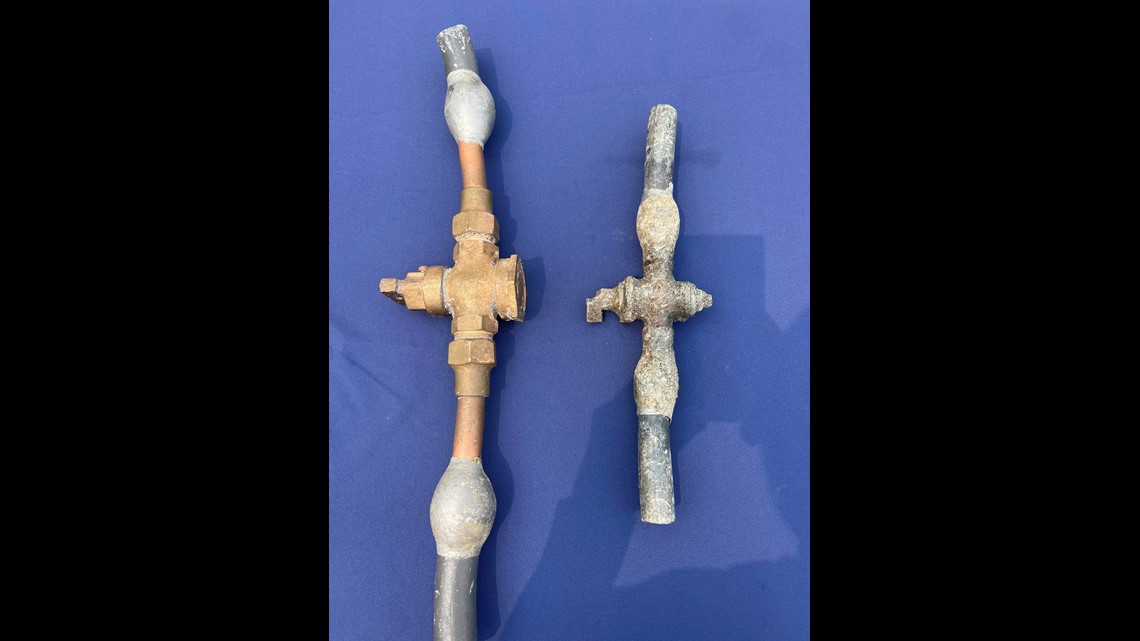 Public health officials say coming in contact with lead can damage the brain, kidneys, and nervous system. In children, lead can also slow development or cause learning, behavior, and hearing problems.
WATCH MORE ON KARE 11+
Download the free KARE 11+ app for Roku, Fire TV, Apple TV and other smart TV platforms to watch more from KARE 11 anytime! The KARE 11+ app includes live streams of all of KARE 11's newscasts. You'll also find on-demand replays of newscasts; the latest from KARE 11 Investigates, Breaking the News and the Land of 10,000 Stories; exclusive programs like Verify and HeartThreads; and Minnesota sports talk from our partners at Locked On Minnesota.
Watch the latest political coverage from the Land of 10,000 Lakes in our YouTube playlist: