ST PAUL PARK, Minnesota — Thanksgiving is a holiday that often puts a spotlight on food insecurity in communities. This year, especially, demand has been high at local food banks.
A Twin Cities-based frozen foods company is doing its part to help.
"Understanding the severity of food insecurity in our country, it affects nearly every county in the U.S. and it's something that we have the resources to fix," said Lindsey Hickey, CEO and co-owner of Simek's.
Since 2017, the company has partnered with the nonprofit Feeding America. For every product purchased, a meal is donated. Donated meals go to the local Feeding America food bank serving the community where the product was purchased. In five years, Simek's has donated more than 6.5 million meals. This year alone through October, they've donated two million meals.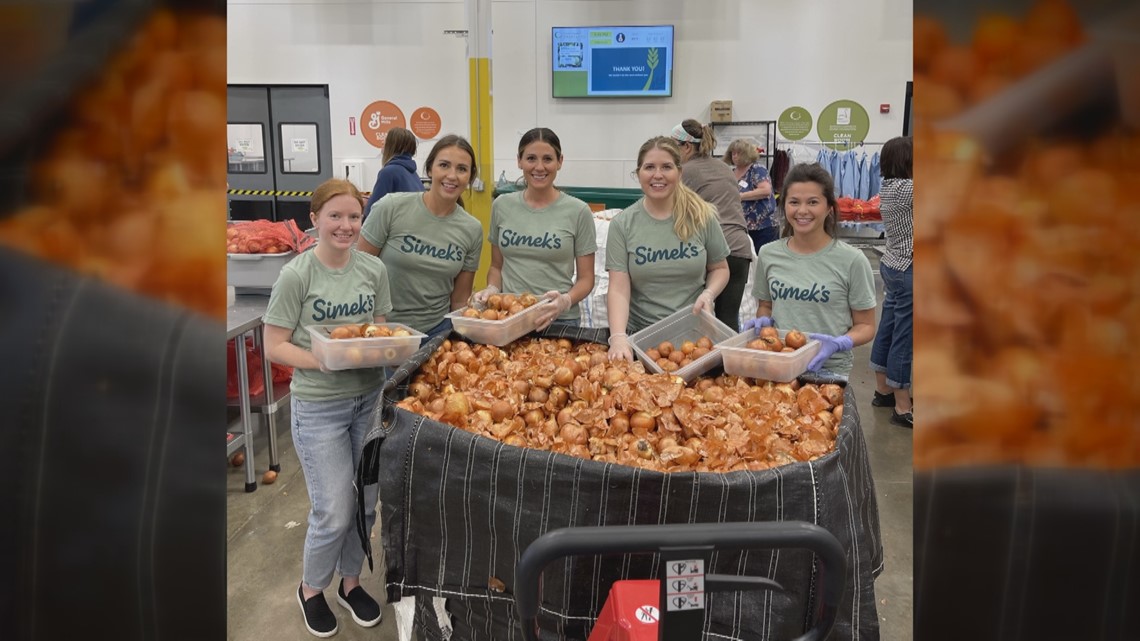 "The fact that our meal donations are truly going back to the community for each person that buys it, is something that's important to us and allows us to continue to be involved in the community as we grow and as we expand," Hickey said.
Simek's has more than doubled its footprint in the last year — now in more than 4,000 grocery stores.
Bill Simek founded the company in 1972 as a wholesale distributor. Then Hickey's father, Jay Bruber, partnered with Simek in the eighties as the business evolved into a specialty retailer with 15 stores. But the company evolved again in the late nineties, closing its last stores in 2007 and transitioning into traditional grocery stores.
"It was a big shift for us who had been a retailer to pivot and now be a brand in someone else's retail store," Hickey said.
Hickey joined the company in 2008 and became president and CEO in 2010.
"It was the best decision I ever made and I haven't looked back," Hickey said.
In the last year, Simek's went through a full rebrand and launched Simek's Kids.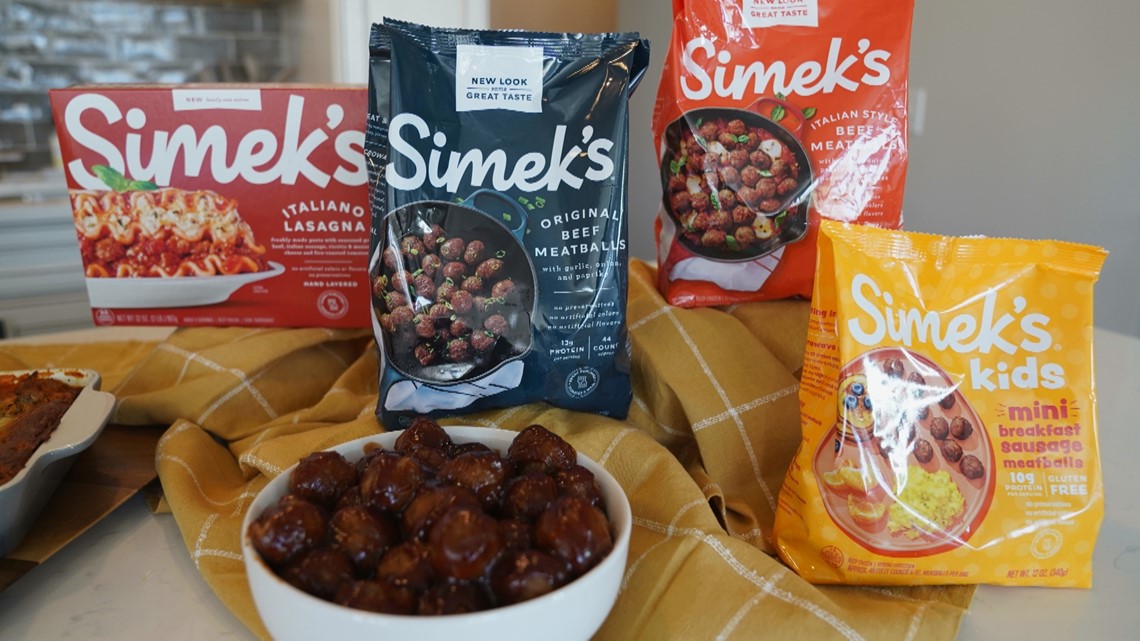 "Everything is free from artificial colors, flavors, preservatives," Hickey said. "Just eliminating that guilt from a convenient meal time that actually tastes good."
Simek's is famous for its meatballs but their products also include different lasagnas and Italian sausage baked ziti.
"For us, it has to taste good, it has to be something you're proud to serve, and then it has to be able to fuel this greater mission for the brand of giving back to our community," Hickey said.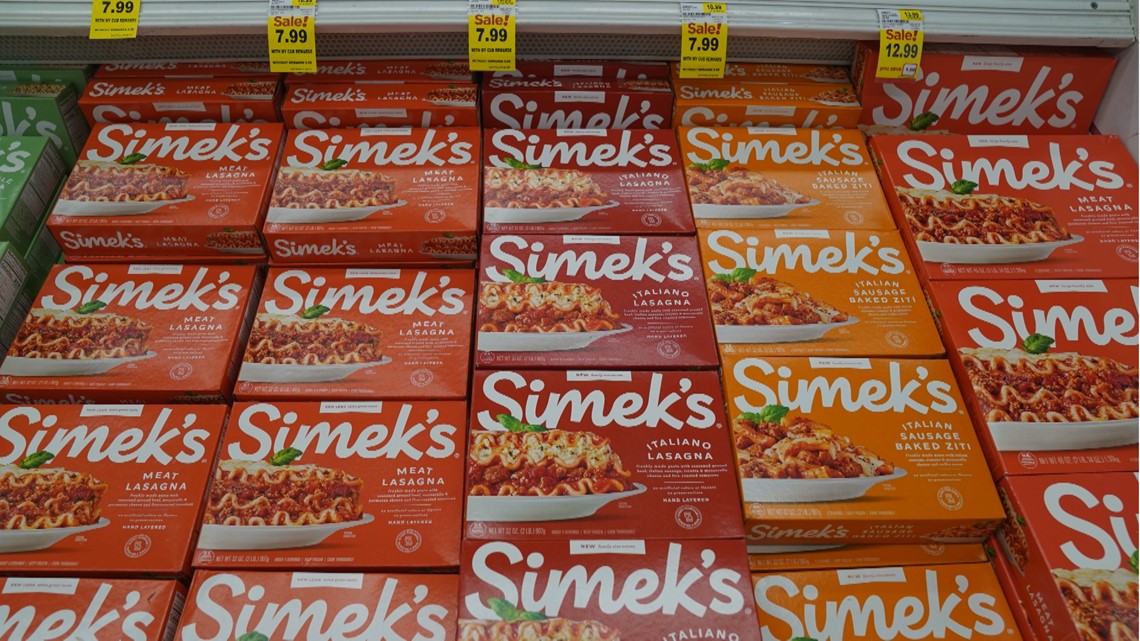 Simek's has also partnered with rePurpose Global to remove as much ocean-bound plastic waste as they produce. Since last fall, they've removed the equivalent of 1.25 million water bottles that would have ended up in the ocean.
"It's not the end-all solution. It's just something we can do in the meantime... until we're able to come up with sustainable sourcing that still maintains quality, and safety, integrity of the product," Hickey said.
Simek's plans on continuing to expand to other stores across the country in 2023. You can find recipe ideas for their products, here.
Know a local business we should feature for our Behind the Business segment? Email Heidi Wigdahl at hwigdahl@kare11.com.