FALCON HEIGHTS, Minnesota — Persistence pays off. Just ask Kyung Chun "K.C." Kye.
"I think persistence matters in this business. I'm from New Jersey, from New York... you have to be tenacious; you have to be persistent," Kye said.
On Kye's eighth try, his business secured a vendor spot at the Minnesota State Fair.
K-Mama Sauce is a vegan, Korean hot sauce company — made in northeast Minneapolis.
When Kye moved to Minnesota 14 years ago, he missed his mother's cooking.
"I grew up with just amazing flavors from my mom and actually she would have this very exact sauce in our fridge in a little Tupperware," Kye recalled.
After switching careers in 2014, an idea formed.
"I had previously worked in churches, and nonprofits, and also government work. I had a mentor and senior pastor at Church of All Nations, Jin S. Kim, who is basically a father figure to me who said, 'Hey, you need to do something that's helping the church but also not related directly. So why don't you start a fundraising business?' So we started in our church basement in the kitchen there," Kye said.
30% of the profits go to Church of All Nations in Columbia Heights to help fund initiatives around affordable housing, job training skills, sustainability, and more.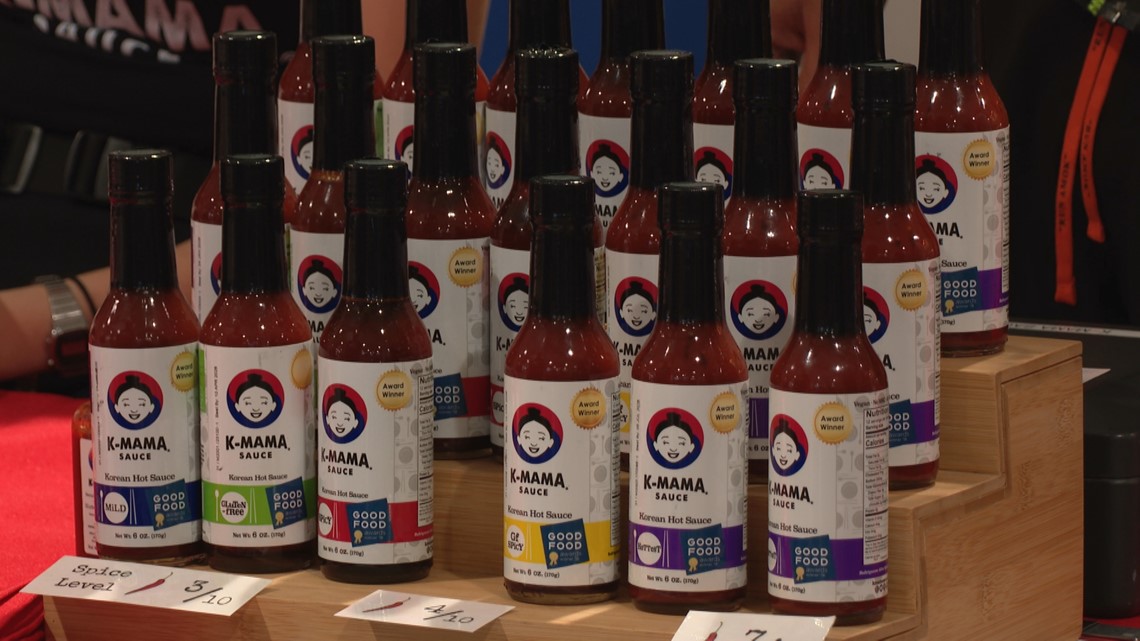 K-Mama Sauce launched in 2015 at local farmers' markets. It then expanded, finding room on the grocery shelves of Target, Hy-Vee, Lunds & Byerlys, Fresh Thyme Market and local co-ops.
But the elusive Minnesota State Fair remained a goal. Last year, K-Mama Sauce did a sampling at the Eco Experience. Kye believes it helped pave the way for their spot inside the Grandstand this year.
K-Mama Sauce offers three different spice levels, along with gluten-free options. The hottest option they launched for the State Fair. At the Grandstand, K-Mama Sauce is also offering its products in smaller bottles meant for carrying around during the fair.
The Korean gochujang hot sauces are all-purpose with recipe ideas online.
The fair has been hectic for the team which is pulling 14-hour-long days.
"It's crazy. It's been really fun. We really get to see a wide variety of people," said Stephanie Tan, Kye's wife. "We're at the farmers' markets a lot and we've been to the Christmas markets but I feel like it's a certain demographic that goes to those sort of things. Here at the State Fair, it's everyone."
Kye added, "Meeting people from California, Seattle, Missouri, Connecticut... all over the country people come here. You can't ask for anything better than that."
You can find K-Mama Sauce in the Grandstand, lower level, Aisle 7. You can also find their products in select grocery stores and online.
Know a local business we should feature for our Behind the Business segment? Email Heidi Wigdahl at hwigdahl@kare11.com.