MINNEAPOLIS, Minnesota — Valentine's Day is coming up and a Minneapolis cookie company is helping spread the love.
"Love You Cookie" has only been around since August 2020, but there's a growing fan base for their cookies.
It all started with a challenge. After coming back to the Twin Cities from Los Angeles, Kamal Mohamed wanted to re-create his favorite cookie.
"He thought it was the best he'd ever had — this cookie that he had in Manhattan — and he tried to replicate it many times and just kept failing over and over again," explained Sahr Brima, co-founder of Love You Cookie. "Kamal and his family had just launched Nashville Coop and it was a hit in the Twin Cities, just going crazy, and they needed a dessert to go along with their hot chicken."
So Mohamed reached out to Brima's wife, Sarah Brima, to see if she could help them. Sarah, a speech-language pathologist, is also a talented baker.
"As soon as Kamal had the cookie, he said, 'This is it. This the best cookie I've ever had,'" recalled Sahr Brima, who joined on as one of the three co-founders.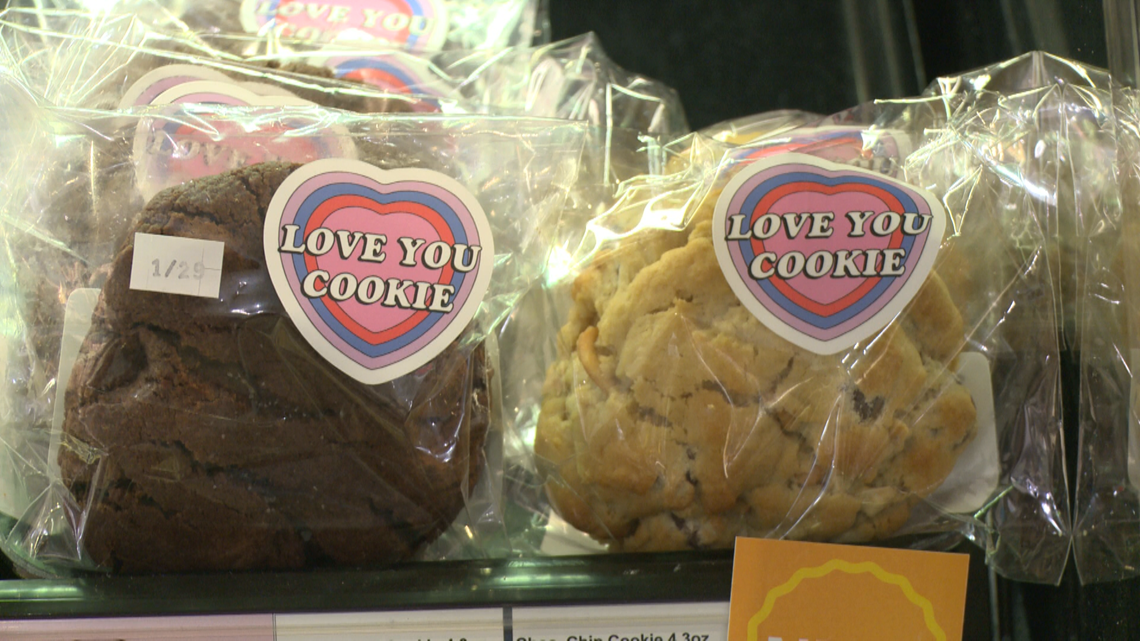 The Minneapolis design firm, Penny Magic Design, came up with the cookie company's branding. Each cookie's packaging includes their signature heart logo.
Love You Cookie launched in August, serving their cookies out of the Nashville Coop food truck.
Six months later, their cookies can be found at coffee shops, restaurants and co-ops across the Twin Cities including all Spyhouse Coffee locations.
"During the depths of COVID and all the depressing things that were going on, we felt that this would be something that could unite people and cause them to have a little bit more hope," Brima said. "In a season of serious things, we wanted something that wasn't serious but that was seriously good."
A serious change from Brima's career as a lawyer.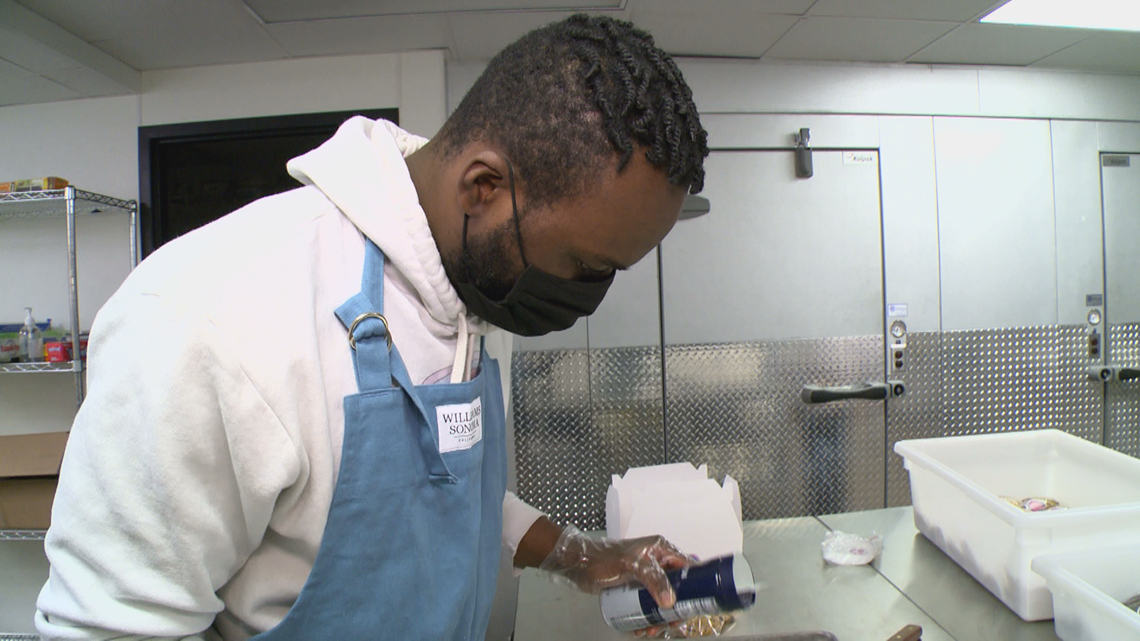 "Yes, I know it's very different and it's actually a good thing because in this season... it has become a necessity to find something that brings you joy and that brings you meaning and purpose," Brima said. "So yes, very different jobs all together but I like being a cookie man."
Their cookies come in two flavors: the OG chocolate chip cashew and the double chocolate peanut butter. Brima said they plan on making more flavors and they have dreams of becoming a vendor at the Minnesota State Fair.
"In a season where we can't hug and we can't be that close to each other, it's great that we can give each other a cookie," Brima said, smiling. "Not just any cookie but the best cookie you'll ever have."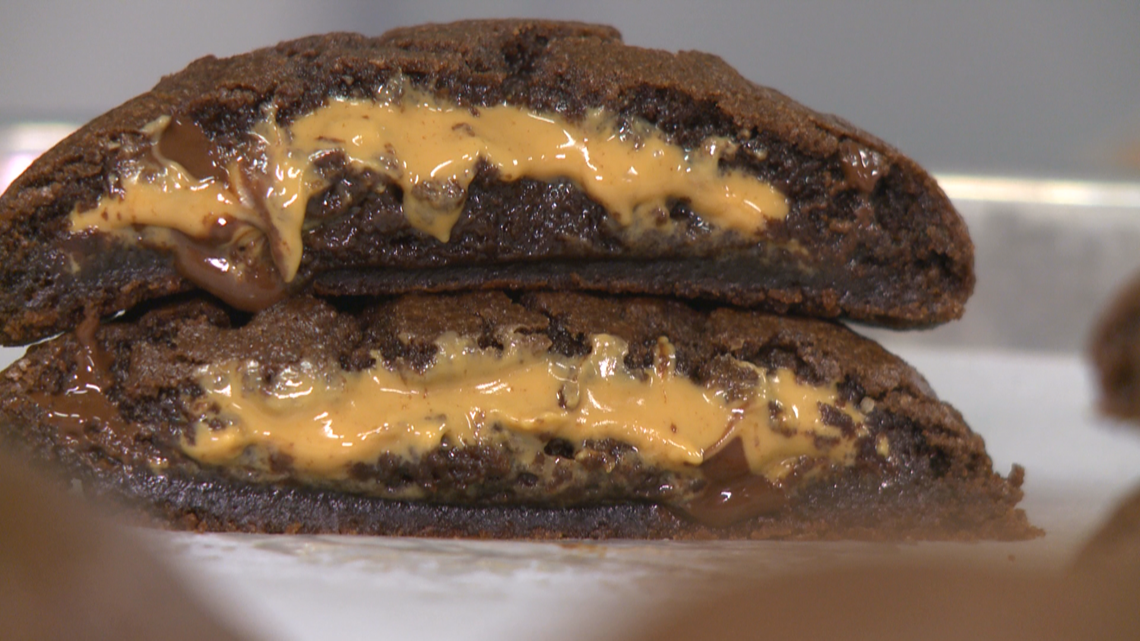 Love You Cookie offers nationwide shipping. They currently have a promotion offering free shipping to everyone through Valentine's Day.
The company is also partnering with corporate offices and apartment buildings to offer their tenants a coupon code for orders through Feb. 15.
Any interested parties may email info@loveyoucookie.com.
You can also find a list of stores offering Love You Cookie, here.
Know a local business we should feature for our Behind the Business segment? Email Heidi Wigdahl at hwigdahl@kare11.com.