Key members of the U.S. House and Senate Veterans Affairs Committees are demanding swift action to repay thousands of veterans nationwide for emergency medical bills which were wrongly denied.
In a joint letter released today, ranking Republicans and Democrats told Department of Veterans Affairs Secretary Robert Wilkie the VA needs to act "expeditiously" to correct problems identified last week by the VA's Office of Inspector General (OIG).
As many as one in three claims are being mishandled, the report found. The errors already add up to millions of dollars – and could soar much higher.
The OIG report confirmed the findings of KARE 11's two-year "Pattern of Denial" investigation which documented how veterans across the country were being forced to pay medical bills they should not owe because the VA improperly denied claims for emergency medical care.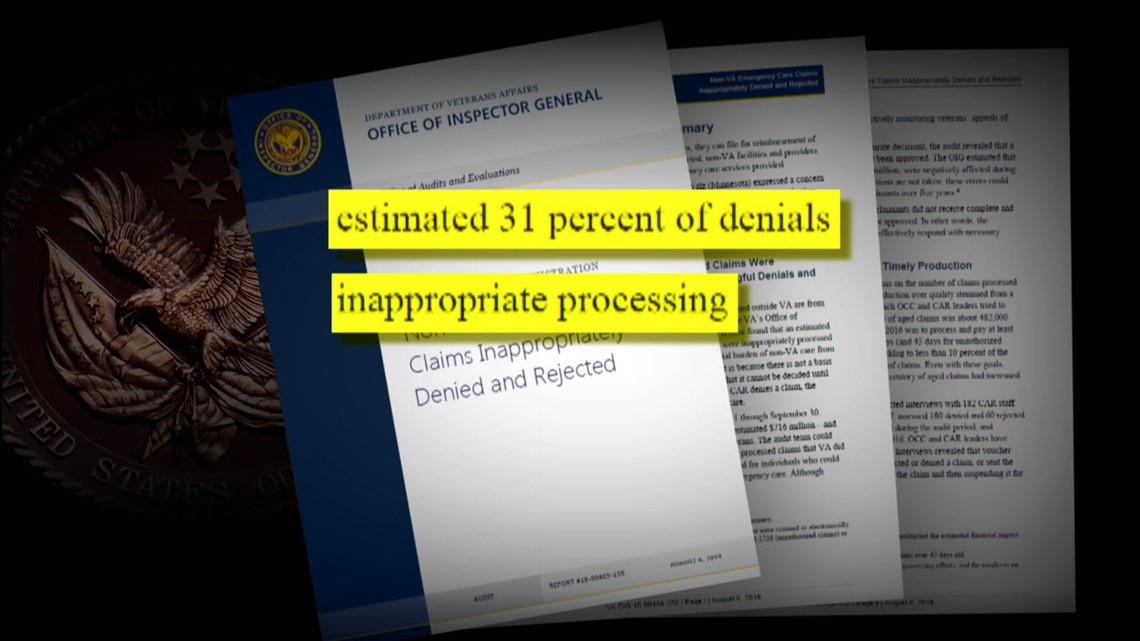 In some case, the ER bills were even sent to collection agencies.
The lawmakers wrote: "Facing a medical emergency can be stressful for any patient; however, the financial toll on veterans when VA erroneously denies or rejects payment can also be devastating" and can "bankrupt and destroy veterans' credit histories."
The letter was signed by a majority of members on the two committees which oversee the VA in the House and Senate. In all, 35 lawmakers – both Republican and Democrat – signed the letter.
Although he sits on the House Veterans Affairs Committee, Minnesota Congressman Collin Peterson (D-7th Dist) was not listed as signing the letter demanding action.
The Inspector General's audit estimated the VA inappropriately denied or rejected roughly 31 percent of the claims it reviewed during a six-month period in 2017.
The OIG report concluded that bills for an estimated 60,800 veterans – totaling at least $53.3 million – were wrongly denied during that six-month period alone.
Overall, the totals are likely much higher. If not corrected, the report said the errors could short-change veterans by $533 million over the next five years.
Investigators blamed an incentive system that favored speed over accuracy for many mistakes.
In a 2017 interview, a VA whistleblower told KARE 11 that in order to meet performance goals it was faster to deny claims than to approve them.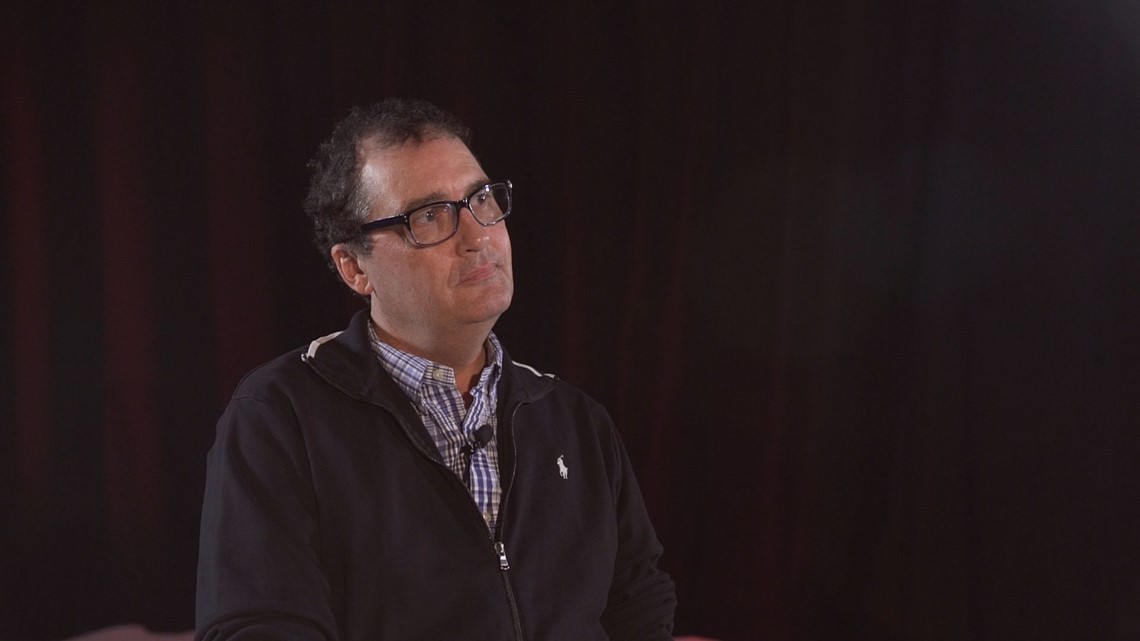 "We are accountable for speed," one VA claims processor told KARE 11. "And the faster you are, the more your performance goes up."
KARE 11's reports prompted then-Congressman Tim Walz (D-MN) to request a full investigation in September 2017. Walz wrote that he was concerned the VA had "created perverse incentives for its claims processors to deny veterans' emergency care claims."
The resulting OIG audit found that the VA "placed more emphasis on the number of claims processed than the accuracy of the claims decisions." The lawmakers wrote they were "alarmed" by the finding.
The bipartisan group of lawmakers also criticized the VA for failing to even inform some veterans that their claims had been rejected.
"This meant many veterans were blindsided by bills from emergency care providers due to VA's nonpayment, and some were unable to appeal due to an expired appeal deadline," the lawmakers wrote.
Their letter also criticized VA officials for failing to act after earlier warnings about many of the same problems.
KARE 11 detailed how a 2014 report by the Government Accountability Office had also documented serious problems with improper denials.
At the time, a GAO investigation estimated that 20-percent of emergency medical claims were being improperly denied. And yet the problems continued.
"It is disappointing the Department has not done enough to improve its processing of non-VA emergency care claims," lawmakers wrote.
The letter was signed by key lawmakers from both sides of the isle. They included Senate Committee on Veterans' Affairs Ranking Member Jon Tester (D-MT), House Committee on Veterans' Affairs Chairman Mark Takano (D-CA), Senate Committee on Veterans' Affairs Member Senator Jerry Moran (R-KS), and House Committee on Veterans' Affairs Ranking Member Dr. Phil Roe (R-TN), as well as 31 other lawmakers.