A Winter Storm Warning is in effect until noon today. Heavy snowfall overnight along with high winds are the concern. Snow continues to fall early this Wednesday with heaviest snow bands now shifting north of the Twin Cities. Winds will continue to gust 30-45 mph this morning creating some blowing and drifting in open areas, mostly outside the metro. Travel conditions will be rough early this morning but should improve this afternoon as snow moves out and temperatures will remain near freezing. Roads will clear quickly in the Twin Cities with salt and mild temps.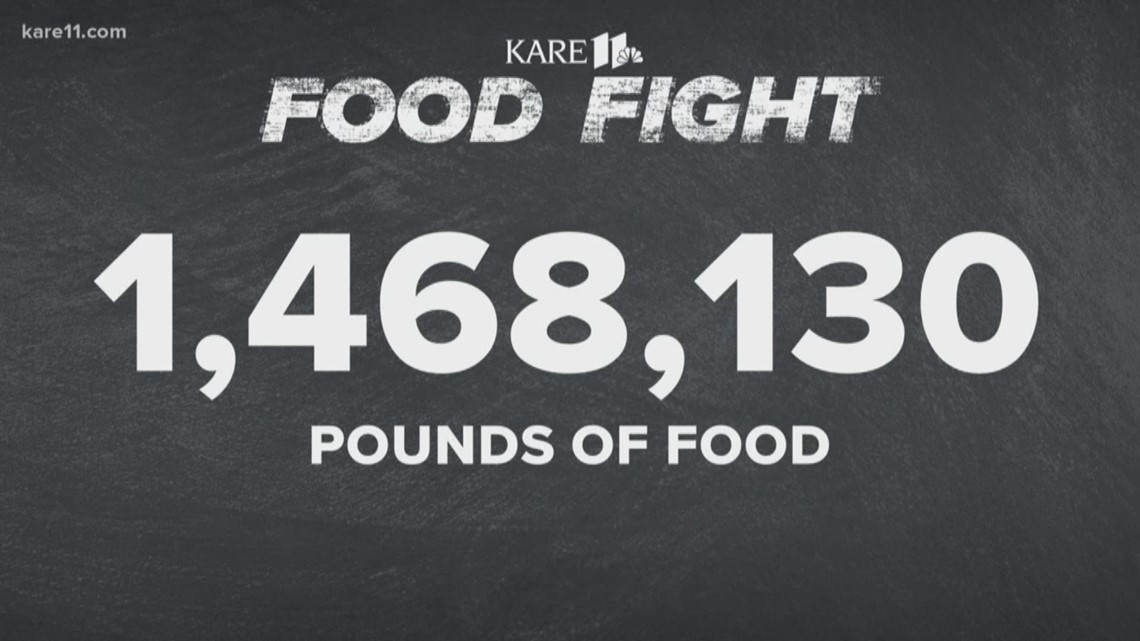 The return of the KARE 11 Food Fight proved to be a huge success, thanks to the generosity of people across Minnesota and western Wisconsin. As of 10 p.m. on Tuesday, the Food Fight collected an estimated 1,468,130 pounds of food for Second Harvest Heartland. That number is expected to go up even higher, with additional donations expected to arrive at the Second Harvest facility on Wednesday and Friday. The final total included thousands of dollars in online financial donations through GiveMN. Every $1 is equal to 4 pounds of food. The final totals showed KARE 11 sports director Eric Perkins (#TeamPerk) as the winner, after collecting a whopping 609,000 pounds of food.

Shovelers wanted! The University of Minnesota is looking for people to help shovel snow at TCF Bank Stadium before the Minnesota football team hosts Wisconsin on Saturday. According to the university, workers must be 18 or older and will be paid $14 per hour. Those interested can register Tuesday (10 a.m. to 1 p.m.) and Wednesday (10 a.m. to 5 p.m.) with two forms of ID at Gate C (Lincoln County) at TCF Bank Stadium.