MINNEAPOLIS, Minnesota — For 23 years, Cutz Too Barbershop has been a part of the fabric of Lake Street in south Minneapolis.
"Of course, it's a job and you want to make the money but I really never thought of doing it for the money. I just did it more for the love of it," said James "Jimmy" Bynum.
The barbershop was established in 2000 with Bynum taking over in 2002.
"In this area, it's always busy... it's like Lake Street traffic from here to St. Paul, it's busy every day," said Bynum, laughing.
But there once was a time when it wasn't busy.
Bynum recalls talking to his mother about his worries and her telling him to pray.
"She said, 'God is the one who sends you people. You don't. So I thought about it and I said, 'Wow, okay.' So I went and did that," Bynum said. "It started getting so busy to the point where... I had to ask God, could he slow it down a little bit?"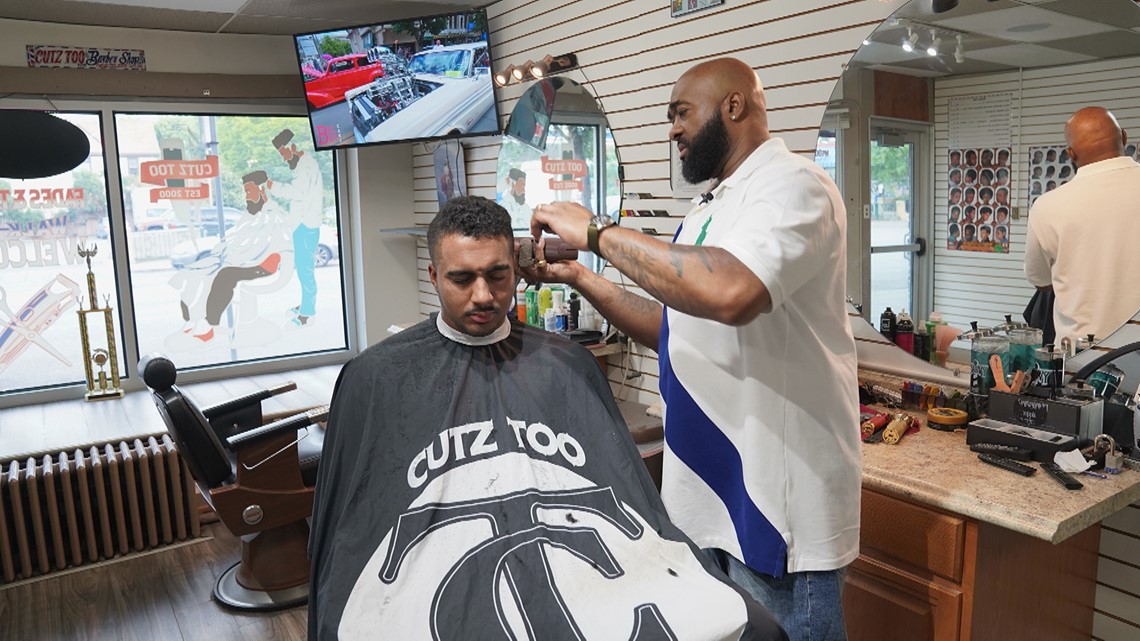 The story is highlighted in Bynum's new children's book called, "Lake Street Jimmy" — inspired by his life story. The book follows a young Jimmy as he navigates the challenges and joys of Lake Street, pursuing his dream of owning a barbershop.
"Basically during the pandemic, a lot going on. So I thought about the kids a little bit with the rioting and everything," Bynum said.
Lake Street is still rebuilding following the civil unrest after George Floyd's murder in 2020. Rioters damaged the barbershop and stole items from the business. It took Cutz Too Barbershop about seven months to get back up and running.
Bynum likes to lend his support to the community, saying, "You can be an uncle, a mentor, educator. It's just for people who need help, especially right now in the area a little bit since the pandemic. You get a lot of people wandering around and just looking a little lost. So just taking... the time out to talk to them a little bit, see what they're going through to just try and help their day."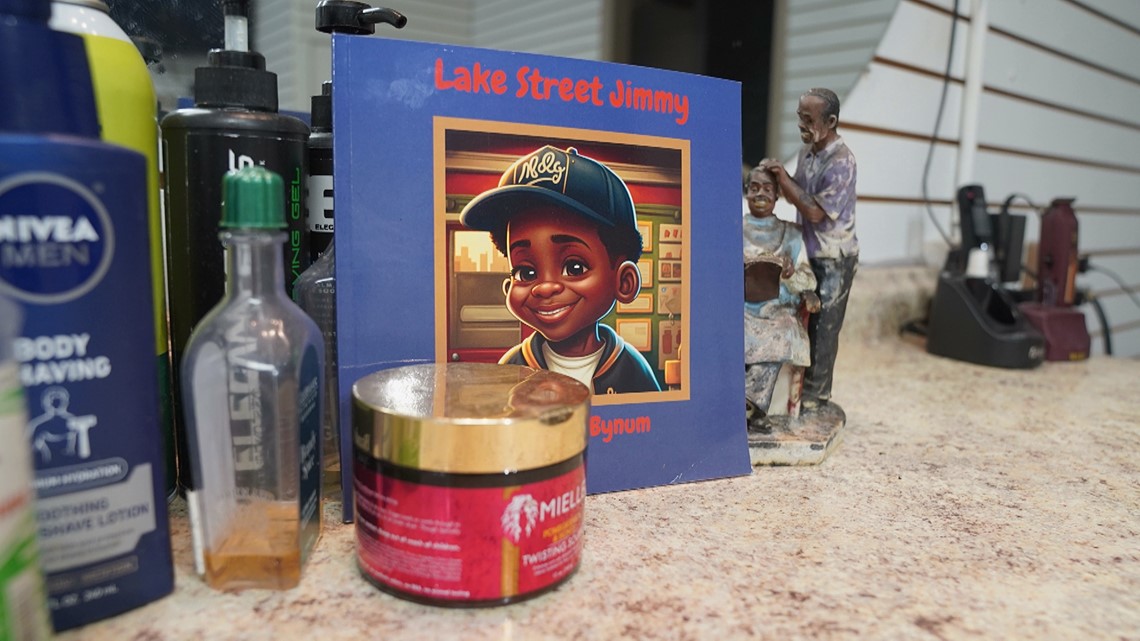 Bynum hopes "Lake Street Jimmy" can inspire readers to pursue their dreams.
He said, "It might be hard now. Just keep your mind focused and one day you'll be able to get through it and be who you want to be."
"Lake Street Jimmy" can be found online at Amazon, Barnes & Noble and at Cutz Too Barbershop. The barbershop is open Tuesday through Saturday, 10:30-6 p.m. Walk-ins are welcome.
Cutz Too Barbershop
1719 E Lake Street
Minneapolis, MN
Know a local business we should feature for our Behind the Business segment? Email Heidi Wigdahl at hwigdahl@kare11.com.