BURNSVILLE, Minnesota — Susan Foss remembers how three decades ago, her husband, Jon Foss, came home from his job as a competitive swim coach frustrated by swim team tryouts.
"He would come home and say, 'It's kind of frustrating because a lot of the parents and the children get super excited to join the swim team but when they do the tryout, they really can't swim,'" Susan recalled.
Jon and Susan realized there was a demand from families to improve the quality of swim lessons from a young age.
Jon was also motivated by his family's story. When his mom was 16, she brought her 9- and 12-year-old brothers to a lake in North Dakota. While preparing the picnic, her 9-year-old brother drowned.
"She was just determined that she was going to make sure that her kids learned how to swim. But not only swim — but swim really well. So she put us all on a swim team," Jon said.
A love for the water carried on throughout Jon's life. When Jon and Susan welcomed their first baby into the world in March 1993, they also opened their business — Foss Swim School.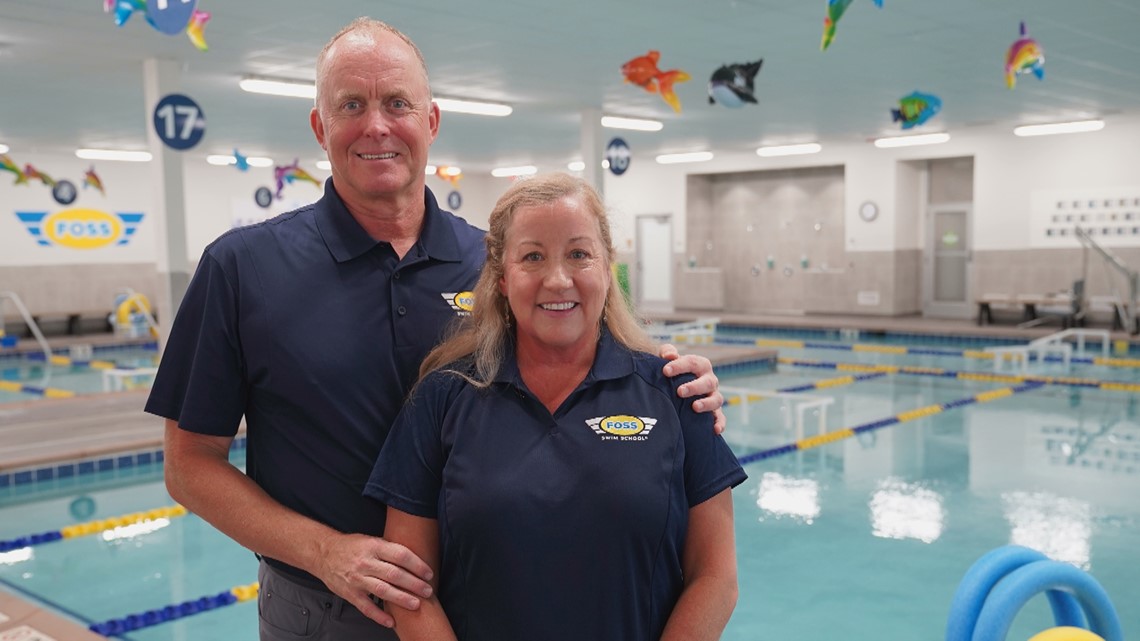 The couple taught their first 12 students at the pool in their apartment complex.
"When I thought of a swim school, I thought of a swim school... one," Susan said.
Jon had a much larger vision. As their family grew, (eventually parents to five kids) so did their business. Foss Swim School now has 24 locations in six states throughout the Midwest with plans to open three more. In Minnesota, Foss has 11 swim schools including Blaine, Burnsville, Chanhassen, Maple Grove, Plymouth, Richfield, Savage, St. Louis Park, St. Paul, Vadnais Heights, and Woodbury.
"Swimming is far more complex than people realize and that's why we have this massive training program. We hire people and pay them well because it's not a simple procedure," Jon said.
Susan added, "Jon's curriculum that he created is strongly based in technique... in propulsion. Not just safety skills, and the point of treading water and being able to float, but actually being able to move through the water, climb out of a pool, climb onto a dock. Really swim an efficient and strong stroke."
The school's plan focuses on laughter, then learning, followed by confidence and, ultimately, mastery.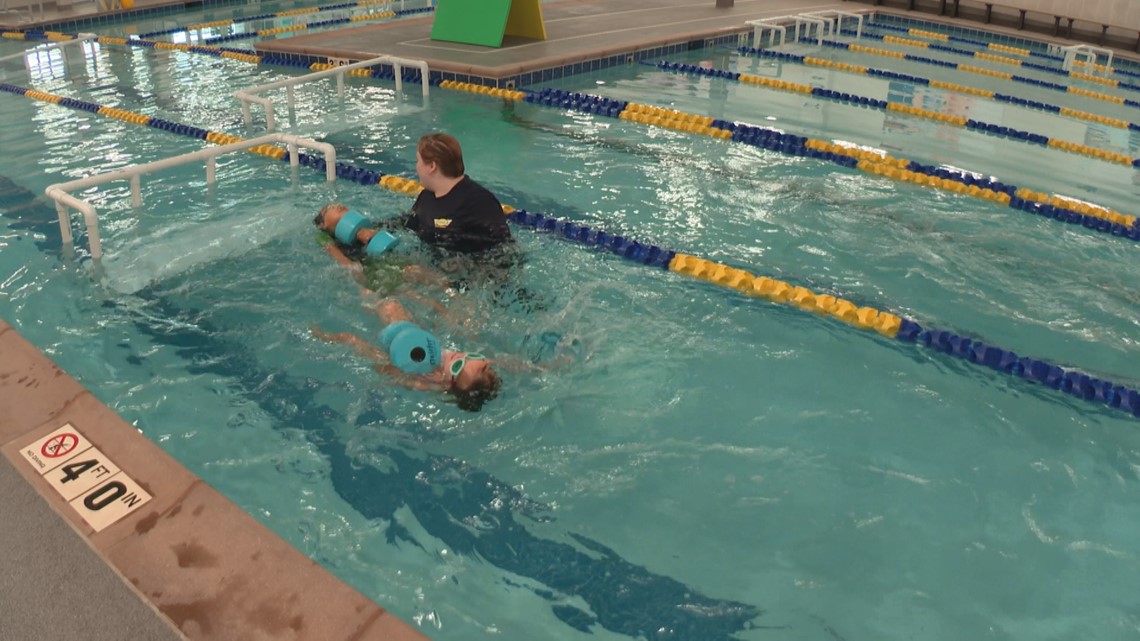 "They just have to get their child into a swimming program and learn how to swim correctly. That's kind of completely under the water," Jon said.
Susan recalls a time when Jon woke up in the middle of the night to say, "Minnesota needs more good swimmers," before going back to sleep.
The state has more good swimmers thanks, in part, to Foss. Graduates of their classes have gone on to become national champions. Olympian Regan Smith of Lakeville took classes at Foss as a kid.
Craig O'Halloran is the current CEO of Foss Swim School and Jon and Susan serve on the board of directors.
Reflecting on the school's 30th anniversary, the couple said they are grateful for the support they have received over the years. As far as the next 30, they envision locations popping up in every state.
Nearly 20 million students across the Midwest have learned how to swim through their programs, according to Foss. Jon and Susan said the school teaches about 50,000 individual swimmers per week in six different states.
Talking about her husband, Susan said, "He has from day one always believed that everyone can swim."
Enrollment opens for the fall quarter on Aug. 1. Foss does offer need-based scholarships for once-a-week lessons in all communities where their schools are located. You can find more information here.
Know a local business we should feature for our Behind the Business segment? Email Heidi Wigdahl at hwigdahl@kare11.com.
WATCH MORE ON KARE 11+
Download the free KARE 11+ app for Roku, Fire TV, Apple TV and other smart TV platforms to watch more from KARE 11 anytime! The KARE 11+ app includes live streams of all of KARE 11's newscasts. You'll also find on-demand replays of newscasts; the latest from KARE 11 Investigates, Breaking the News and the Land of 10,000 Stories; exclusive programs like Verify and HeartThreads; and Minnesota sports talk from our partners at Locked On Minnesota.