HOPKINS, Minnesota — MinnyRow Market is already making its mark on Mainstreet in Hopkins.
The small-scale grocery store opened in November—specializing in "food with integrity" that is locally sourced and ethically produced.
"What that means to us is products that are produced, manufactured, raised, grown in Minnesota and then surrounding areas if we can't source it here in Minnesota," explained Peter Smith, co-owner of MinnyRow Market.
Peter and his wife, Dana Smith, have dreamed of owning a store together for years. The Maple Grove couple finally took the leap in 2020.
"We said, 'Let's do this' and then the pandemic happened and it kind of forced us to think creatively and outside of the box and we had the time to actually create what the store is that we wanted," Dana said.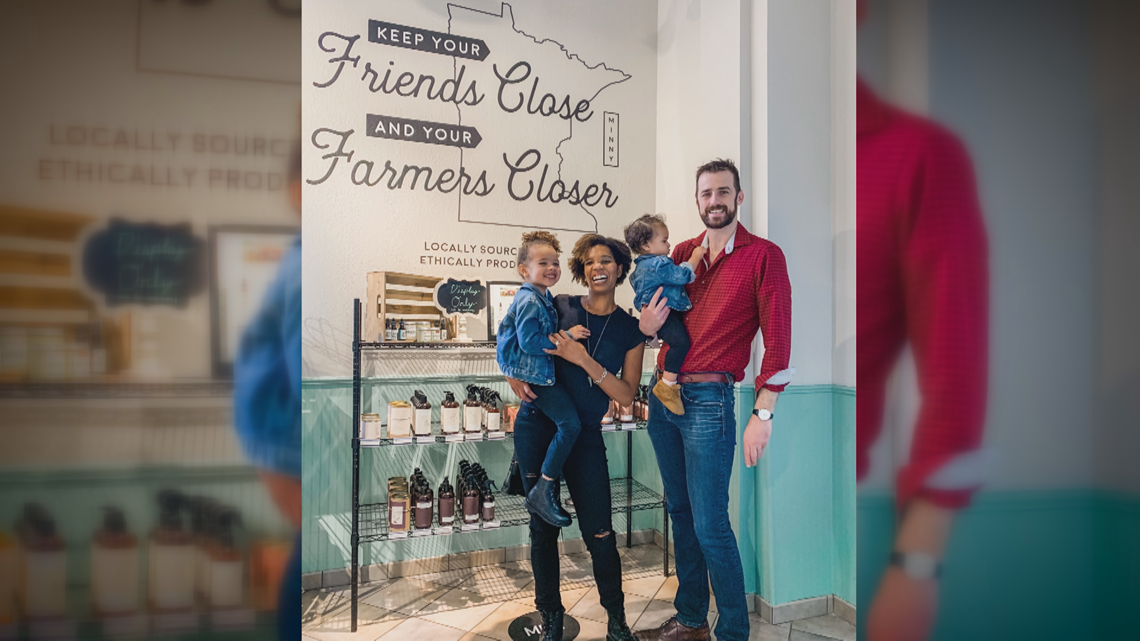 MinnyRow Market has a double meaning. Minny is short for Minnesota and then Row is a nickname for their eldest daughter, Rowan. Row is also a play on words since it's synonymous with street or avenue and the store is located on Mainstreet in Hopkins.
The store is also a chance for the couple to combine their passions. Dana has a background in customer service while Peter has a background in food.
"We want to build a community around food in Hopkins with this store especially and it's been fun to be here with people who want to support local," Dana said.
MinnyRow Market carries some big names but they also promote plenty of smaller ones. You can see some of the vendors featured, here. They want to have a rotating mix of vendors in the store.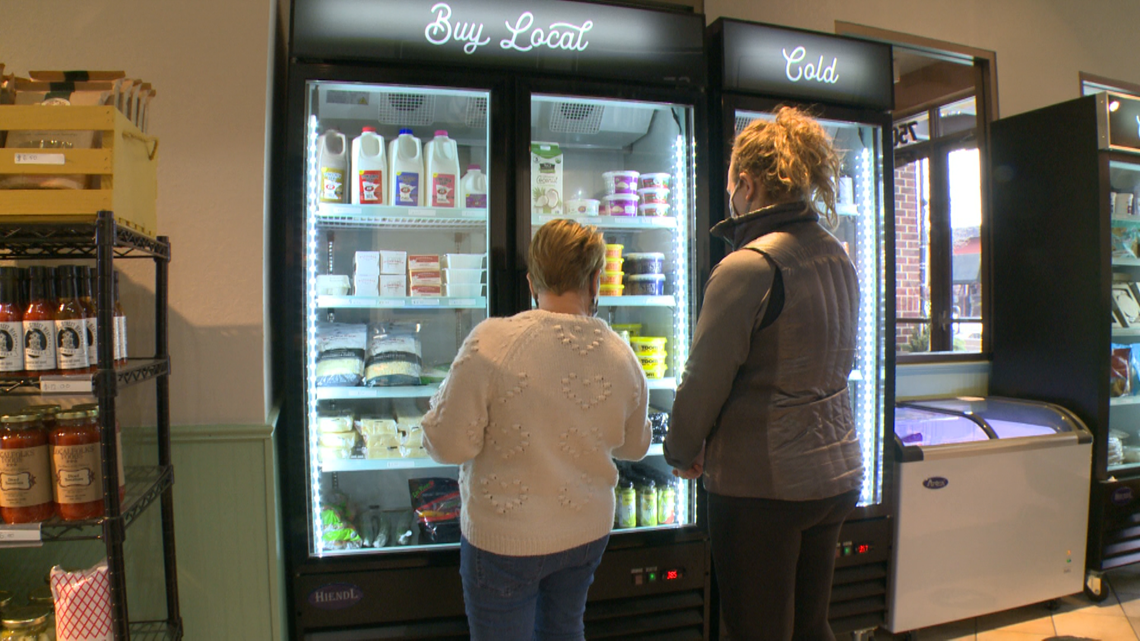 "People that maybe have taken the leap out of farmers' markets and trying to get into the retail world and just kind of starting that process out. We're a great spot for them to showcase their product on the shelf because it doesn't get lost amongst the national brands that you see at a typical grocery store," Peter said.
Dana added, "We like to tell the vendor story. That's another part of our market and letting people know who's making their food and giving them that insight is something we value and wanted to share."
MinnyRow Market also offers breakfast and lunch to-go.
"Our bread is baked in Minneapolis, our meats are sourced from Minnesota, our mayonnaise is made in Iowa, unfortunately, but that's close enough, right?" said Peter, smiling.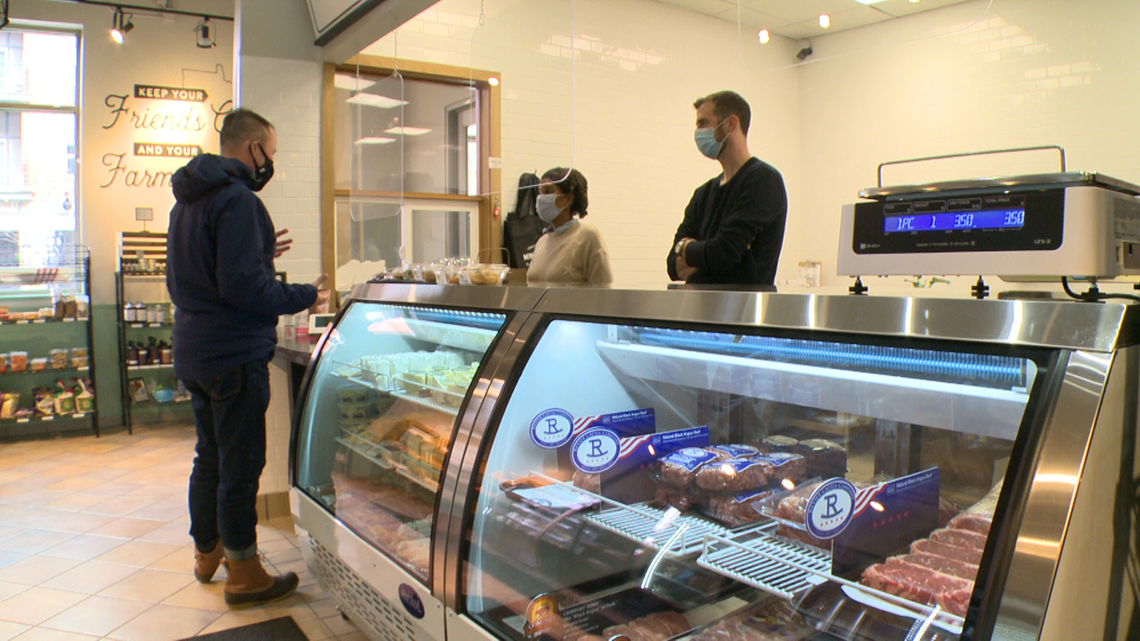 They also put together meal kits featuring their vendors. The kits come with a recipe card with instructions. Right now they're working on a Valentine's Day meal kit.
"The time to support local is now, especially with what 2020 ... what people have been through. Minnesota's been through a lot and I think people realize the value of their dollar and want to put that in Minnesota," Dana said.
MinnyRow Market is located at 740 Mainstreet in Hopkins.
Hours:
Monday - Closed
Tuesday - Friday - 8:00 a.m. to 6:00 p.m.
Saturday - 9:00 a.m. to 6:00 p.m.
Sunday - 9:00 a.m. to 1:00 p.m.
Get updates through their social media and you can sign up for their newsletter, here.
Know a local business we should feature for our Behind the Business segment? Email Heidi Wigdahl at hwigdahl@kare11.com.