NORTHOME, Minn. — As we mark July 4 this week, it seems like a good time to revisit a story we first shared 17 years ago.

The story is about an artist who's dedicated her career to honoring the men and women who've given their lives for our country.
Now, there's an update so impressive, it may be hard to believe.
But first, here's her story.
Bad news rolled into Northome, Minnesota on Nov. 17, 2003, and stopped for directions at the post office.
It headed east out of town, past the high school, and then, the bad news turned into the driveway of Arland and Karen Panchot.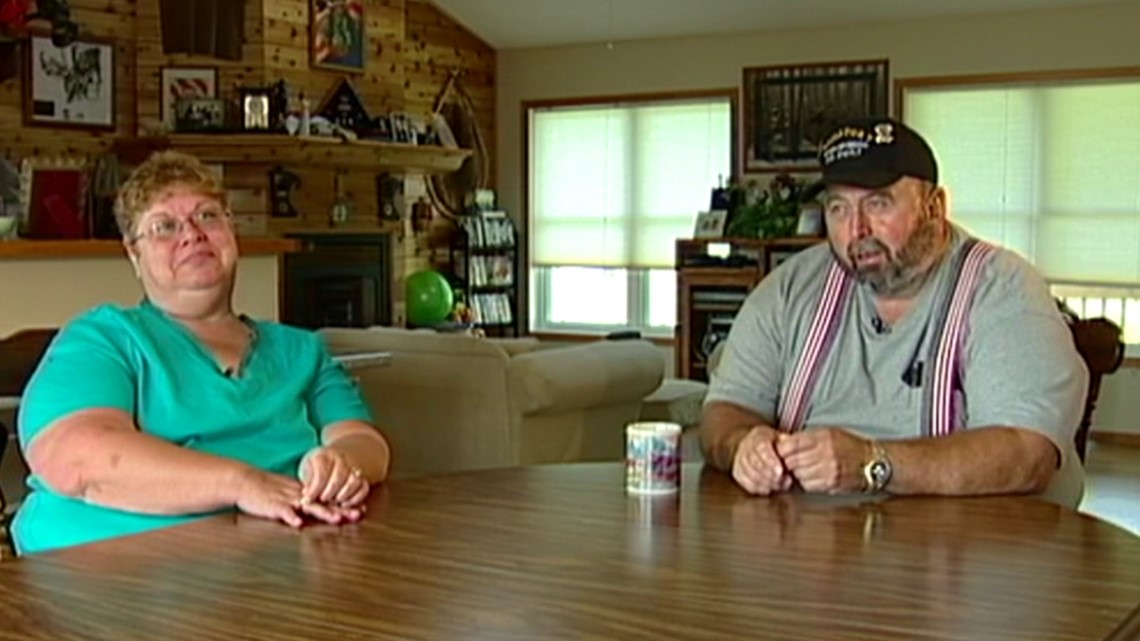 "I seen those two soldiers there and I knew what had happened," Arland said.
Arland and Karen both knew.
They told the details of how their son Dale had died in Iraq when the Bradley Fighting Vehicle he was riding in was hit by a rocket-propelled grenade.
"Our son was the third soldier killed from Minnesota," Karen said.
Now, three years later, the same rural roads that carried bad news to Northome, are in a sense, bringing Dale Panshot back home.
"It's going to be a surprise when that truck pulls up," Arland said.
Eyes would be wider still if they could back up the truck two weeks and somehow see the woman delivering their son. Colorful as the palette she paints from, Kaziah Hancock shares a ranch with 100 goats at the base of a mountain in Utah.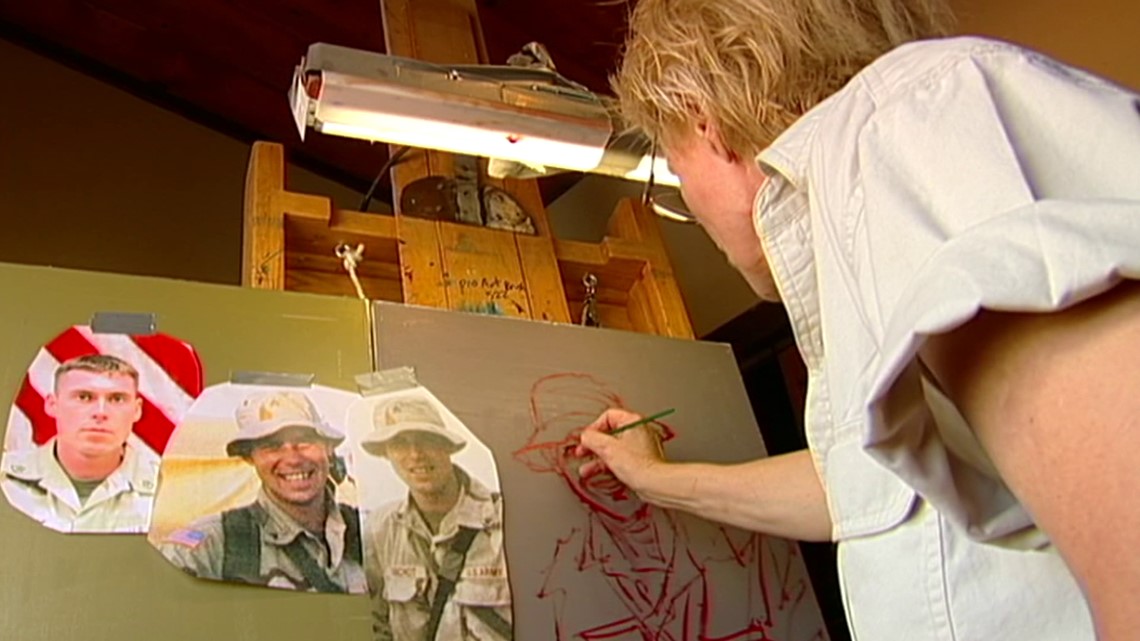 "I don't know how political I am — I don't get into that crap," she said. "I just love freedom, OK?"
Here, 1,200 miles from Northome, Kaziah is enjoying the company of Staff Sgt. Panchot.
"I believe he is a guy that would give the shirt off his back," she said.
As an artist with a flair for giving, Kaziah should know.
It started three years ago when a tearful Kaziah painted a portrait of Utah's first fallen soldier — then kept going.
"I so appreciate good guys," Kaziah said.
Fifty, then 100, and now nearly 250 service men and women from almost every state have been brought back to life on canvas in Kaziah's bedroom studio.
"At least it's a way to say, 'Hey, I love you kiddo; that you may never be forgotten.'"
And when their time at the ranch is through, Kaziah Hancock sends them home — painted, framed, packed and shipped — and will not accept one cent from a soldier's family.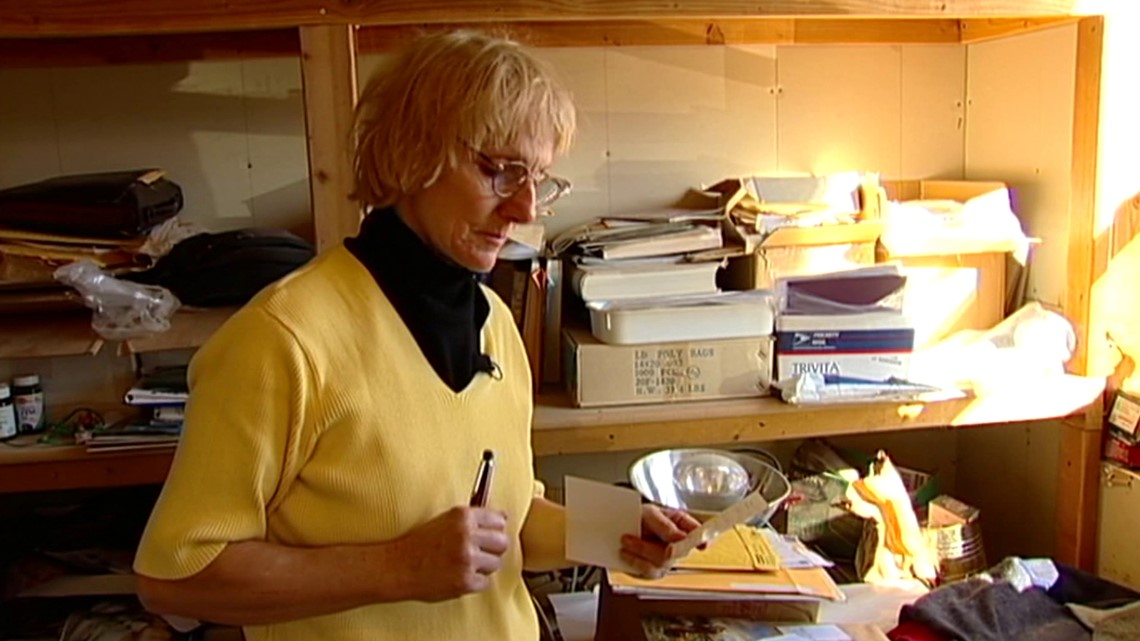 "'Dear Knowles family, I picked this one because this shows such a wonderful personality. There is a face anyone could love. Love, Kaziah."
And it's with each painting, Kaziah sends a message of love.
Kaziah can't begin to estimate the income she has forfeited painting sons and daughters instead of the landscapes and portraits she usually sells for thousands of dollars.
Yet, all Kaziah has to do is read her mail, and her inner banker goes on permanent Memorial Day.
"I just love 'em, and it's OK," she said. "And it's not some big, God damn sacrifice, and it's not this pain and misery that I have to go through. Hell, I'm not in misery, I'm working for a friend. They're my buddies; we got a good thing going. This is a partnership; this is a team."
Tough as a sailor, and tender as a mom, a bout with ovarian cancer long ago left Kaziah unable to have children of her own.
Minnesota's Dale Panchot is just her latest adopted son — a relationship that will leave her both happier and sad.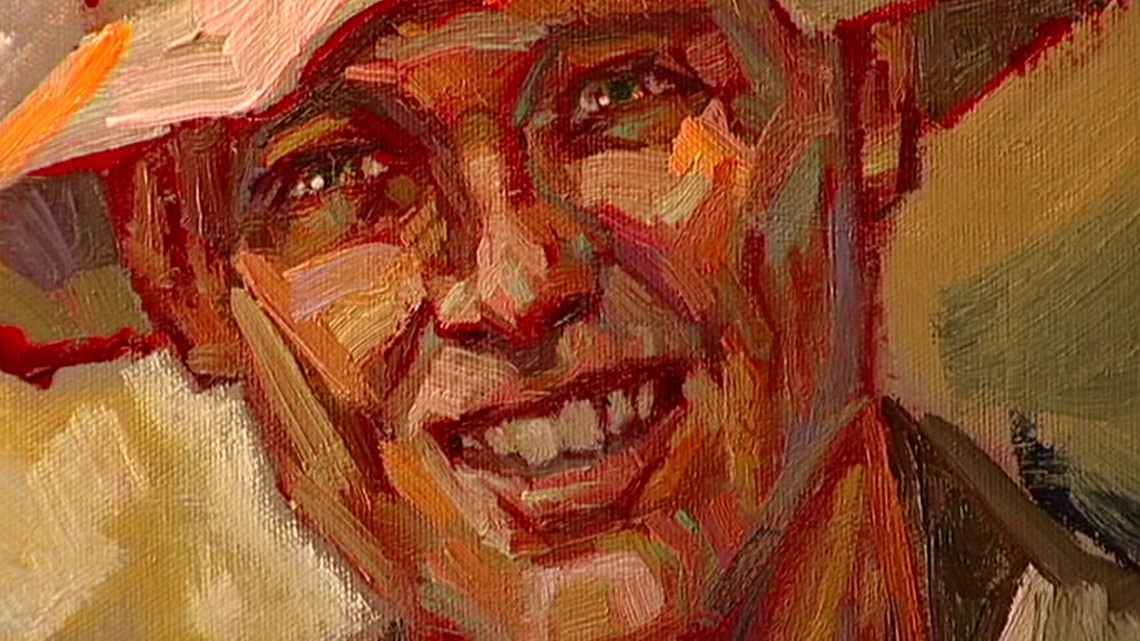 "Because he just should have been a daddy," she said. "He should have been a husband 'til he's 80 years old. I would have so loved not to have painted him."
Kaziah figured out years ago that an artist can do little to stop a war, so her gift would be the deliveries to the people left to battle at home.
"May you feel your son's love every day. God bless you. Love, Kaziah."
The Panchots have never met Kaziah and probably never will, but two parents who can't take their eyes off the image of their son is proof that a hug can extend from Utah all the way to the Land of 10,000 Stories.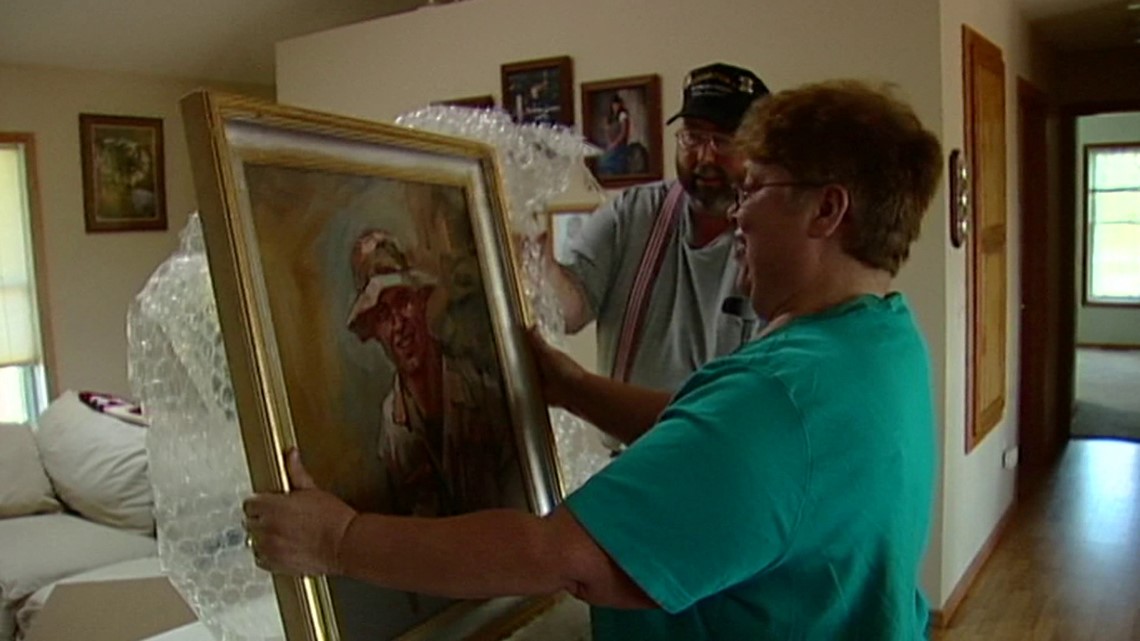 "He's here and that's important to me," Karen said.
Kindness is a virtue, but on a ranch in Utah, compassion is an art.
"There is nothing I will ever paint that will be more appreciated than that," Kaziah said.
Seventeen years after the story first aired, Kaziah is still painting. She's gone from 250 paintings of servicemen and women to now more than 2,800, including police officers and firefighters who have died in the line of duty.
They're all delivered free of charge to families.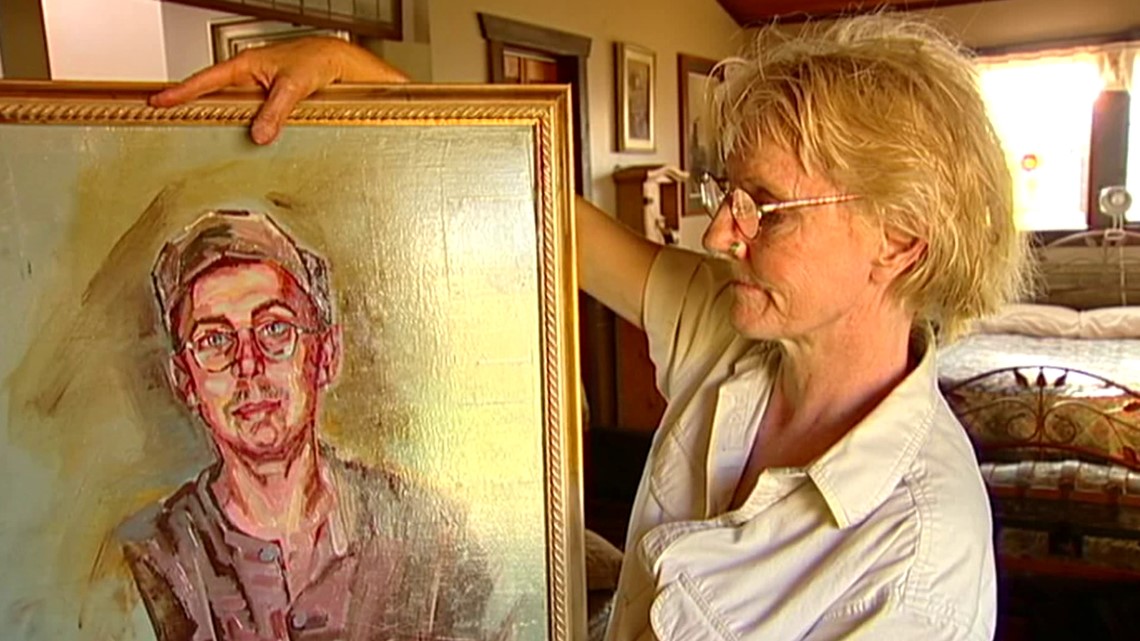 To help cover costs, Kaziah does take donations.
Donations can be mailed to Project Compassion, P.O. Box 153, Manti, UT 94642.
Boyd Huppert is always looking for great stories to share in the Land of 10,000 Stories! Send us your suggestions by filling out this form.