LITTLE FALLS, Minn. — If Hollywood arrived in Little Falls, Minnesota, it'd find a sweet story at the local theater.
"It was built in 1933," Susy Prosapio says.
The community grieved its downfall.
"It closed July 16 of 2020," Susy says.
"During the height of COVID," adds Susy's husband, Phil Prosapio.
Three years later, Susy and Phil are bringing it back as the theater's new owners.
The Falls' exterior features a fresh coat of paint, with flashing lights and neon on the way.
Inside, a rotted ceiling has been replaced.
The theater's three auditoriums await new seats and decor.
In an adjacent building, the Prosapios will open a restaurant and bar.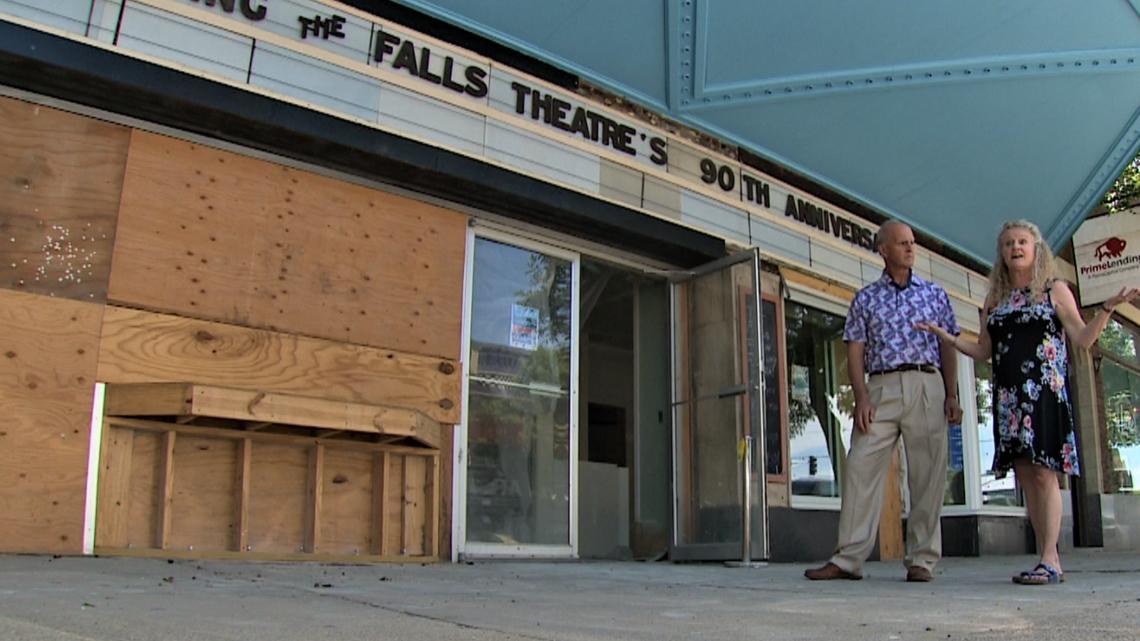 If all goes as planned, Susy and Phil hope to start welcoming customers by Labor Day weekend.
"It's a lot of fun," Susy says.
A local couple stepping up to save a crumbling downtown icon would be newsworthy in itself.
But this isn't the first time.
"We are at the Shoppes of Little Falls," says Susy, as she and Phil prepare to enter the building across the street from the theater.
The former appliance store had been sitting empty for three years when Susy and Phil bought it.
The couple filled the empty space with micro shops for 25 artisans and vendors.

Three years later, having outgrown their original space, the Prosapios purchased the building next door, a former bridal shop, which was also sitting empty.
Today, the combined buildings are filled with 90 small shops, bringing shoppers downtown to browse through handmade jewelry, soaps, clothing, and a variety of other goods.
Like a lot of small-town main streets, Little Falls' took its lumps.

The Walmart at the edge of town took a bite, as did the closings of both the Larson and Crestliner boat plants.

"I think it would be pretty quiet down here without the input of the Prosapios," Greg Zylka, the mayor of Little Falls, says.
Around the corner from the theater, stands yet another example.
"This building had sat empty, since, I think, it was like the 70s," Susy says.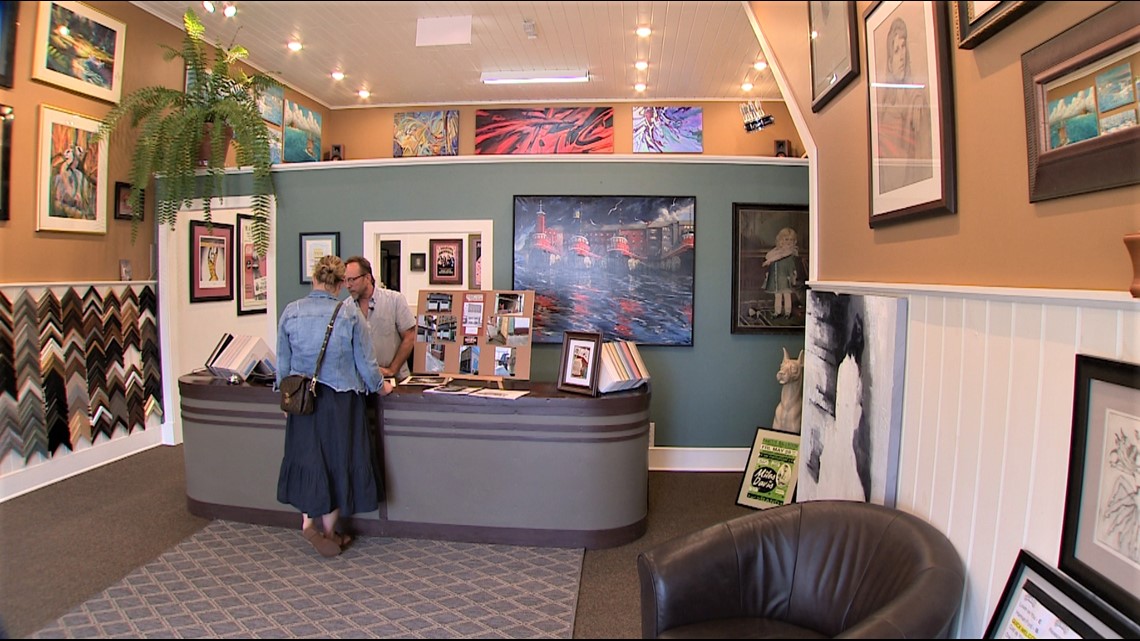 He's now making payments on a contract for deed to take ownership of the building.
"Their interest rate is very low," Tony says. "They're not in it for the money, they just want it to succeed."
"Neither of us grew up here, but this is our home," Susy says.
Phil grew up outside of New York, Susy in Fargo.
The couple moved to Little Falls when Dr. Phil Prosapio joined the local hospital as an orthopedic surgeon.
"This community helped us raise our children and have supported me in my practice for 30-plus years," Phil says. "This is our way of giving back to the community."

"I got a phone call from Dr. Prosapio," Mike Lattimer says. "He goes, 'I want to talk to you about the bakery.'"
Mike and his wife, Dawn Lattimer, had tried to buy the bakery before it closed.
The banks said no, before Susy and Phil said yes.
"They were good people that just needed a little bit of help to live their dream," Susy says. "We can help that happen."
On a Tuesday morning, Dawn works a busy counter as Mike pulls a cart of freshly baked hamburger buns from an oven.
The burley baker wipes away a tear as he ponders what the Prosapios have meant to his family and his hometown.
"Just awesome people, people you want in your life," he says, struggling to contain his emotion. "If there's not people like that, places like this don't stay open."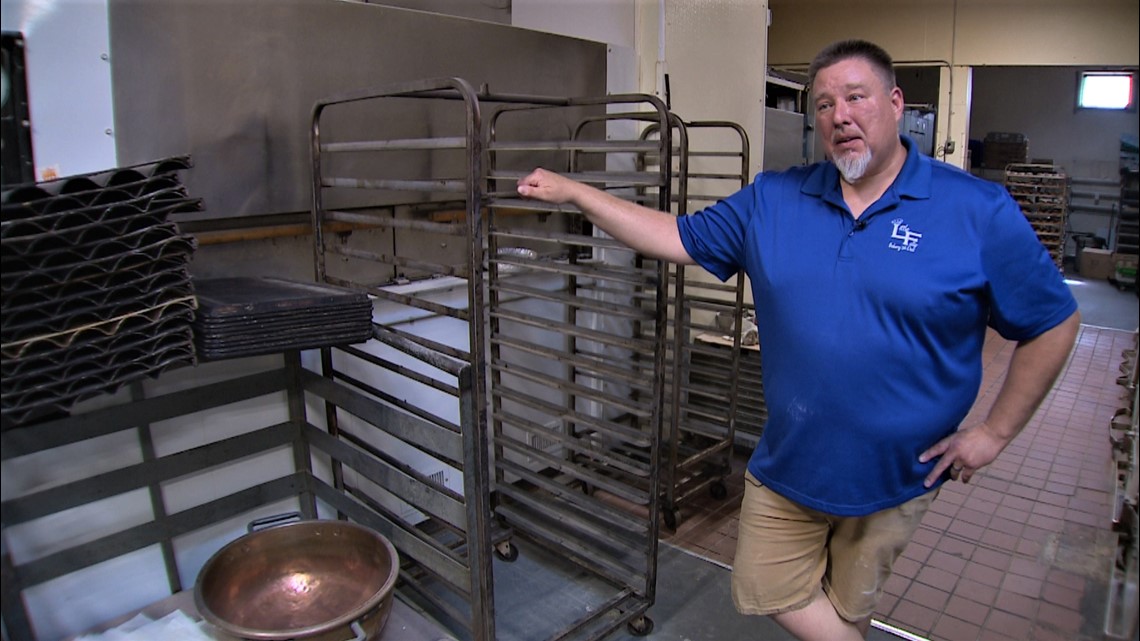 Dawn knows they wouldn't be here if not for Susy and Phil.
"For them to care about this town like they do, to be able to keep it going…" Dawn pauses, then continues. "It's like a town you see in a movie."
But then who needs Hollywood, when your town keeps feeling the love in real life?
Boyd Huppert is always looking for great stories to share in the Land of 10,000 Stories! Send us your suggestions by filling out this form.


WATCH MORE ON KARE 11+
Download the free KARE 11+ app for Roku, Fire TV, Apple TV and other smart TV platforms to watch more from KARE 11 anytime! The KARE 11+ app includes live streams of all of KARE 11's newscasts. You'll also find on-demand replays of newscasts; the latest from KARE 11 Investigates, Breaking the News and the Land of 10,000 Stories; exclusive programs like Verify and HeartThreads; and Minnesota sports talk from our partners at Locked On Minnesota.