MINNESOTA, USA — Our isolated storms will be winding down this evening as temperatures start to cool toward the 60s for the overnight hours. Clouds will be on the increase as a cold front starts its slow journey south from Canada.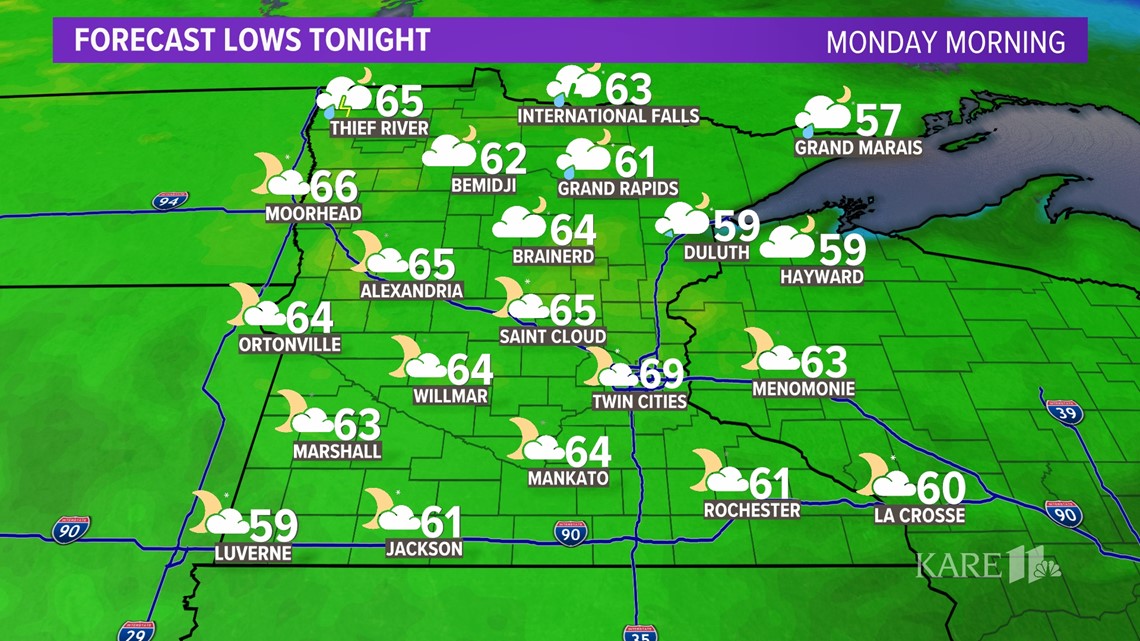 There is an Air Quality Alert for ozone pollution and wildfire smoke through Monday morning for the region. Rain and a passing cold front are expected to help alleviate these conditions over the next couple of days.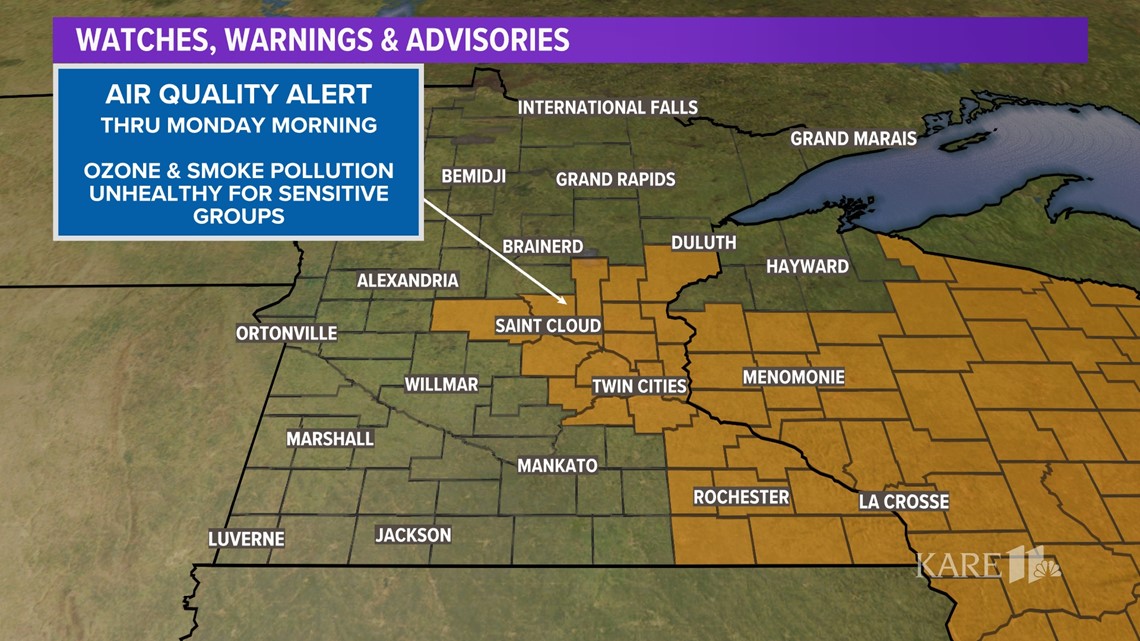 This next cold front will bring a line of showers and the possibility of isolated downpours on Monday. There is a chance of rain around the Twin Cities during the afternoon hours. The risk of severe weather will be very low. You can already see the cooler air in northern Minnesota where afternoon temperatures will top out in the 60s and 70s.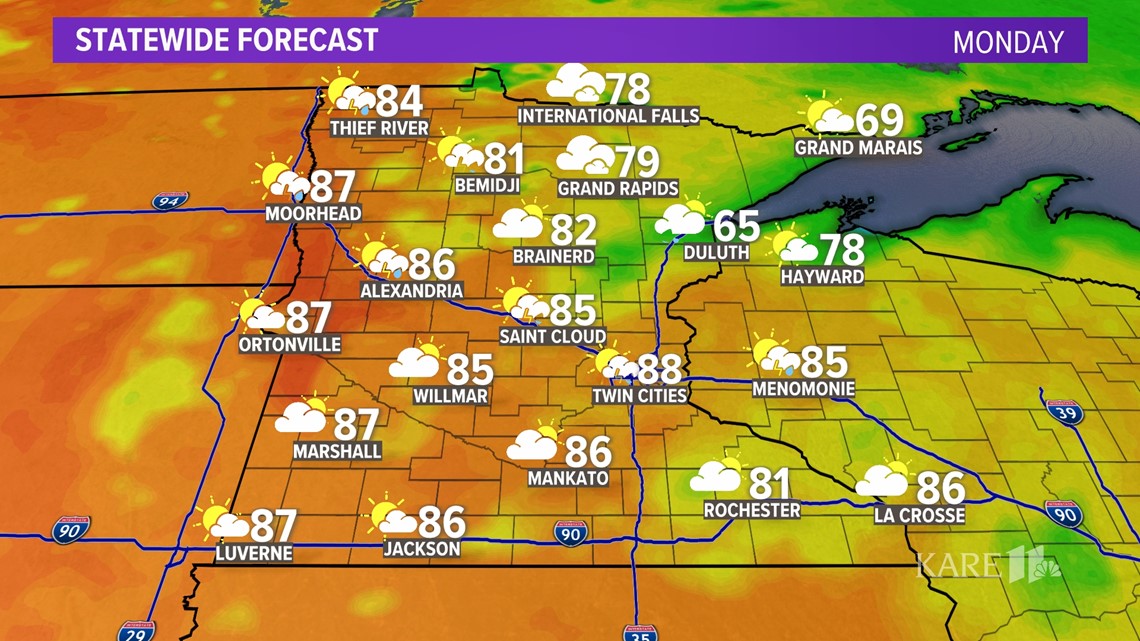 Here is a snap shot of the forecast for early Monday afternoon.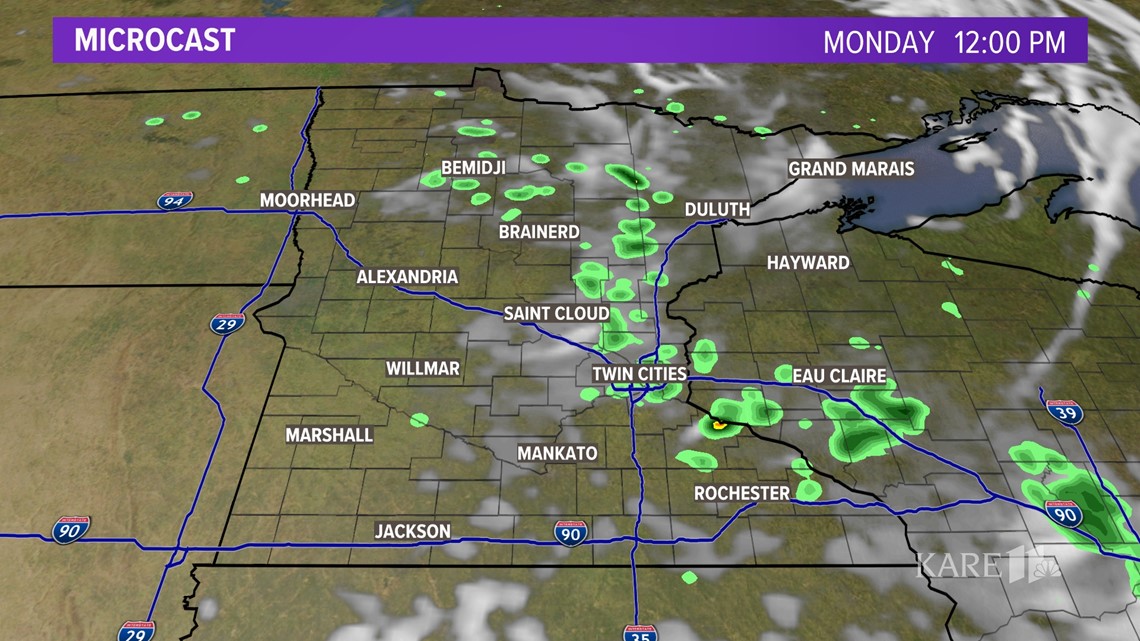 Unfortunately, this slow moving front is expected to stall over Minnesota through Tuesday, so the chance of showers remain in the forecast for another day while we feel the humidity slowly fall.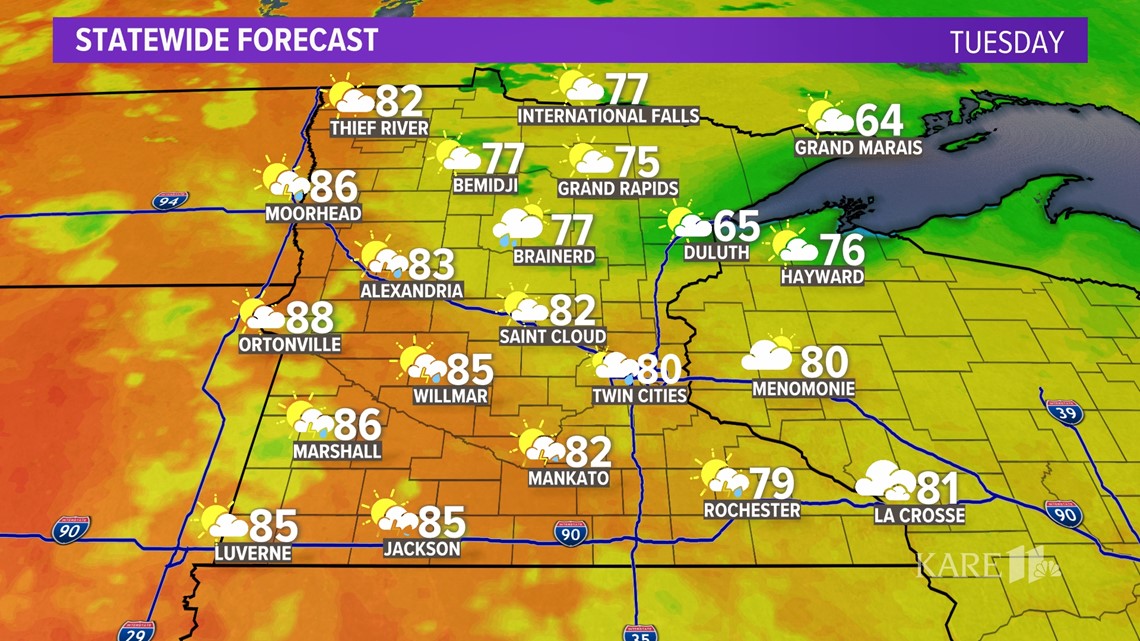 By Wednesday, many of us will be behind the front with some cooler and drier air making it feel more comfortable outside. It is looking like there will still be some heat and humidity in western Minnesota along with a lingering chance of showers and isolated downpours.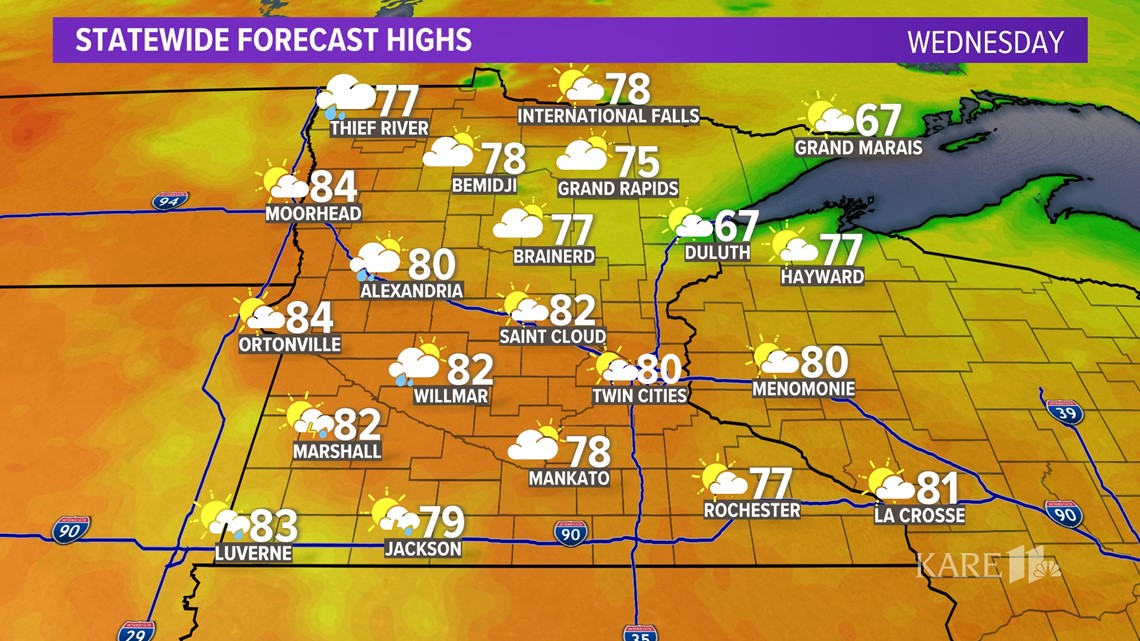 Overall, Thursday should be the best day of the week with the lowest humidity and most sunshine.
Another cold front is expected to slide in from the northwest on Friday bringing more showers to the region. The Twin Cities may see that rain by Friday evening lingering into Saturday.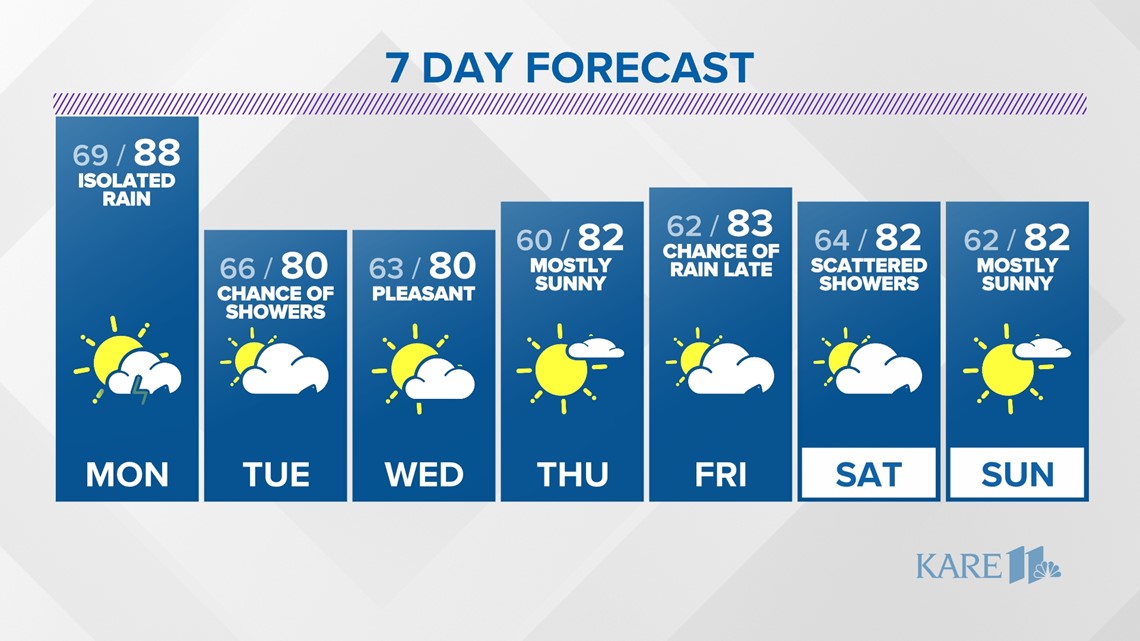 2023 Twins Weather Day at Target Field
Text your weather-related photos or videos to 763-797-7215. While you're at it, save KARE 11 as a contact on your phone!
Have a weather-related closing?
If you have a school, organization, or activity that you would like included in the KARE 11 closings list fill out the form below.
Watch the latest deep dives and explainers on weather and science in our YouTube playlist: