MINNEAPOLIS, Minnesota — Daniel Siskind never meant to build a business empire out of LEGOs; he was just looking for a way to pass the time after his youngest daughter went to bed.
"She would go to bed early and I wanted something to do after that so I started making my own LEGO sets using LEGO parts that I had," Siskind recalled.
More than 20 years later, Siskind is the founder and owner of Brickmania — known worldwide for its custom sets and figures using stock LEGO parts. Just like a typical LEGO set, Brickmania provides all the parts and instructions.
Siskind used to stock up on LEGO bricks when they would go on clearance after Christmas. When he started making custom sets, everything was done from his basement.
Then the internet blew up and, "As soon as I started putting pictures of my stuff on the internet, people could see it. Then it just sort of took off from there," Siskind said.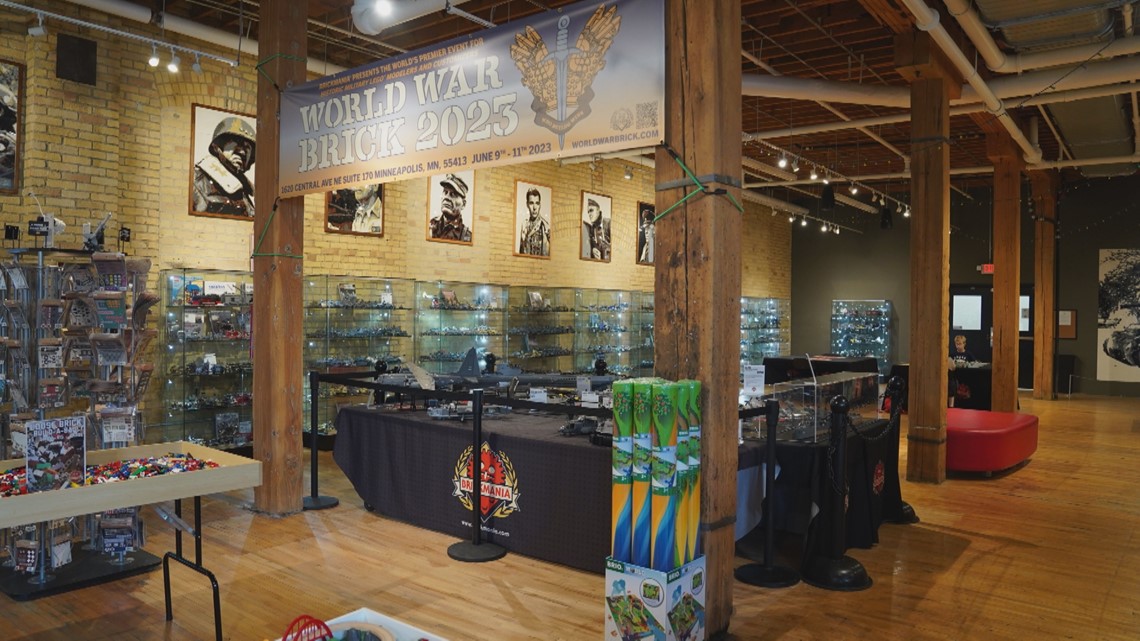 Brickmania grew to the point that Siskind needed to take it out of his basement and hire employees. In 2010, Brickmania moved into the Thorp Building in northeast Minneapolis where its global headquarters remain to this day.
"It's grown to the point where we want to be able to show off to the public and people want to come and see us," Siskind said.
Brickmania has a retail store in the Thorp building, as well as locations outside of Chicago, Washington D.C., San Francisco Bay Area and San Diego.
The company specializes in creating historically accurate military building kits, custom-printed minifigures and related accessories using authentic LEGO building bricks. It is against LEGO's policy to make modern war machines.
Brickmania is not affiliated with LEGO.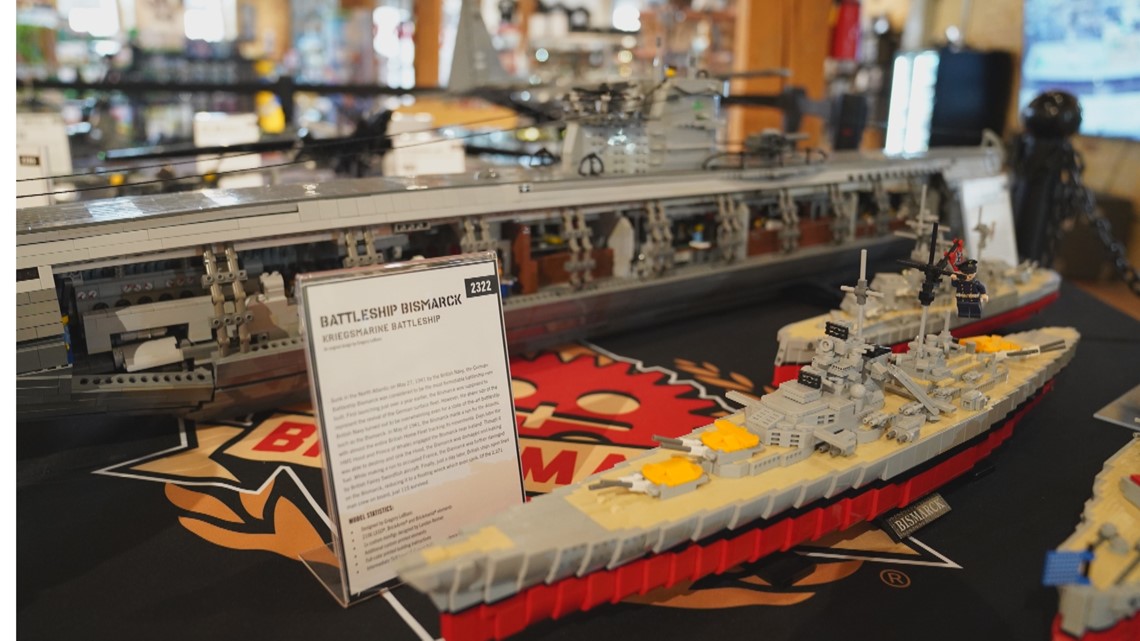 "It's been part of the company policy since back in the '40s. Shortly after World War II, they decided they didn't want to have anything to do with the military just because it was a raw nerve in Europe at the time, especially after World War II. They've just continued that as a company policy to this day and I don't think that's ever going to change for them," Siskind said.
Siskind did not set out for Brickmania to specialize in historical and military-related kits but the demand was there.
"They wanted more of what we were doing... and we've actually made a presence in the community so we're firmly staying in that lane," he said.
Siskind said they are by far the biggest company to use authentic LEGO bricks for their custom kits, something they won't change as they are loyal to the brand and its quality.
Much of their stock is bought through BrickLink — the world's largest online LEGO fan community and marketplace — which LEGO acquired in 2019.
Bricks are sorted by color and type at Brickmania's warehouse.
Designers dream up 150 to 200 sets per year, which amounts to about three to four designs each week.
"The biggest reward still is just when people walk in the door. The big smiles on their faces," Siskind said. "Their jaw drops because they're seeing something that they could never imagine being built with LEGO bricks but it's always something they can relate to because everybody has that little box of bricks at home somewhere."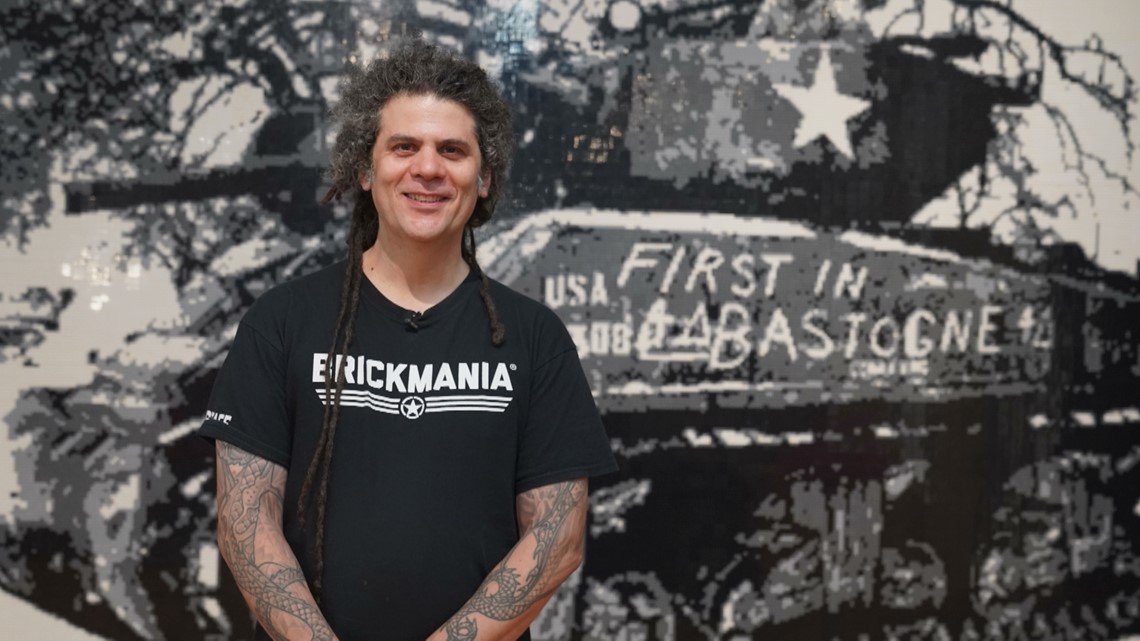 Siskind said pieces retail from 25 cents on up. Some of their sets have retailed for as much as $5,000.
For example, their entire Roman Fort cost $15,000-$20,000.
Each figure is completely custom using a stock LEGO person and 3D printing for accessories like the shield and armor.
It's one of the pieces that will be on display this weekend for "World War Brick" — a popular event for historic military LEGO modelers and customizers.
Thousands of hobbyists and fans are expected to attend the event at Brickmania's headquarters in northeast Minneapolis.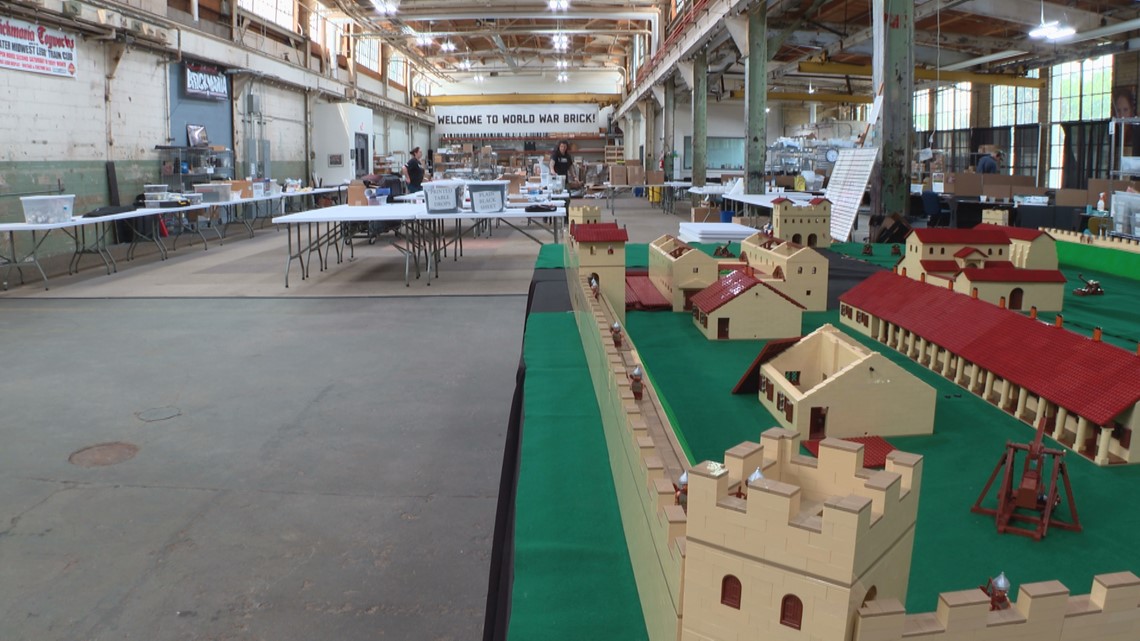 "World War Brick was started because we would go to LEGO fan events, and maybe it was the subject matter that we were doing, but we kind of were shunned at some of these events that we went to. We felt that we wanted to do a gathering of LEGO enthusiasts that were focused on historical LEGO modeling and that's an all-ages, family-oriented event. So we have people coming from all over the world to this event," Siskind said.
About 150 displayers will be showing their work at World War Brick, located at 1620 Central Avenue NE, Suite 170.
The event is open to the public June 10-11, 10 a.m. to 4 p.m. Tickets are $15 in advance or $20 at the door, if still available.
Some of the activities will raise money for the Twin Cities-based nonprofit, The Mission Project, to help veterans experiencing homelessness/ Brickmania is partnering with the nonprofit for the year.
They have also raised through their Ukraine benefit more than $300,000 to help with relief efforts.
Know a local business we should feature for our Behind the Business segment? Email Heidi Wigdahl at hwigdahl@kare11.com.
WATCH MORE ON KARE 11+
Download the free KARE 11+ app for Roku, Fire TV, Apple TV and other smart TV platforms to watch more from KARE 11 anytime! The KARE 11+ app includes live streams of all of KARE 11's newscasts. You'll also find on-demand replays of newscasts; the latest from KARE 11 Investigates, Breaking the News and the Land of 10,000 Stories; exclusive programs like Verify and HeartThreads; and Minnesota sports talk from our partners at Locked On Minnesota.