ST PAUL, Minn. — A St. Paul man already charged with burglary for allegedly firing shots into an occupied home and then breaking in and holding people hostage is now charged with murder for another incident discovered nine hours after his arrest.
Prosecutors say 26-year-old Tevon King entered a home at 1171 White Bear Ave. around midnight on June 7 and shot a man in the head as he slept in his basement bedroom. The victim's roommate called 911 around 9 a.m. when she discovered the body after dropping her kids off at school.
Investigators processing the murder scene found a shell casing at the foot of the bed.
King was already on the police radar due to a bizarre incident that took place just four homes away from where the homicide took place. Just after midnight on June 7, officers were dispatched to 1147 White Bear Ave. on reports of gunfire. A witness inside the home said King fired into the house, entered and threatened to kill a resident. He then held multiple people hostage.
SWAT officers surrounded the home and eventually took King into custody. They recovered a Springfield 9mm handgun on the basement floor where the defendant was arrested, and shell casings outside the home.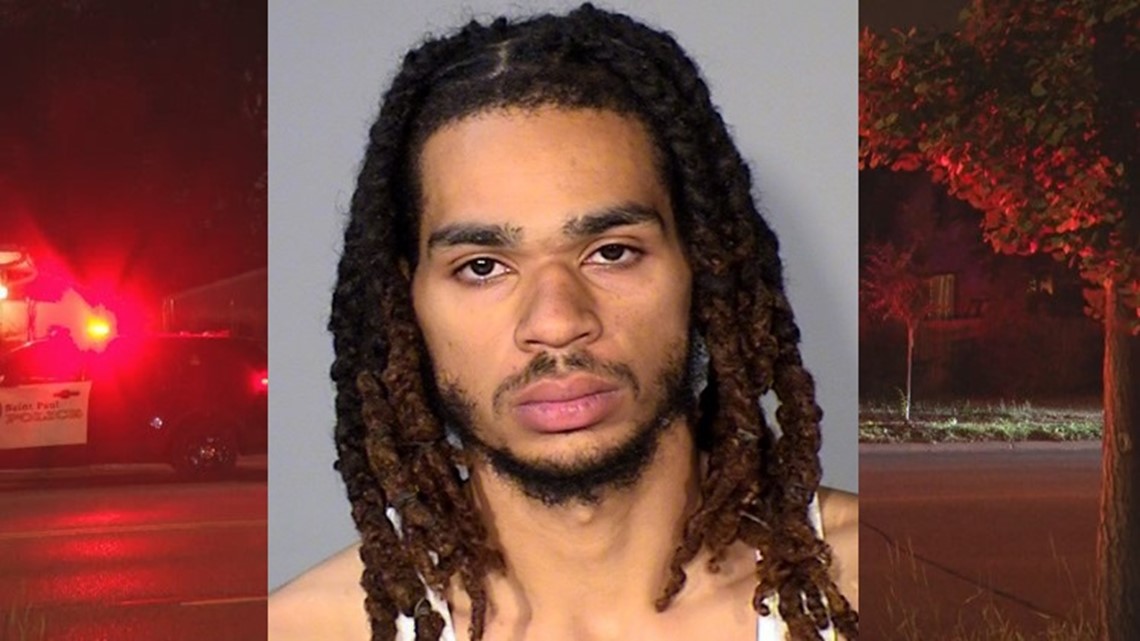 Investigators said analysis of the gun and shells show the Springfield handgun fired the shots at both the burglary/hostage scene and the location at 1171 White Bear Ave. where the man was killed.
When police interviewed him, Tevon King said he drank and smoked weed after getting off from work June 6 and thinks the drugs were laced with fentanyl. He said he did not remember anything after leaving a friend's house until he woke up with police yelling and pointing a gun at him.
Police showed him pictures of the murder scene, and King told them he did not go into that home and claimed he was being framed.
Detectives spoke with friends who were with King the night of both crimes and they expressed concern he was having a mental breakdown, and thinks people are following him.
WATCH MORE ON KARE 11+
Download the free KARE 11+ app for Roku, Fire TV, Apple TV and other smart TV platforms to watch more from KARE 11 anytime! The KARE 11+ app includes live streams of all of KARE 11's newscasts. You'll also find on-demand replays of newscasts; the latest from KARE 11 Investigates, Breaking the News and the Land of 10,000 Stories; exclusive programs like Verify and HeartThreads; and Minnesota sports talk from our partners at Locked On Minnesota.


Watch the latest local news from the Twin Cities and across Minnesota in our YouTube playlist: