ST PAUL, Minn. — Hardel Sherrell suffered for days and became paralyzed in the Beltrami County jail as his jailers and medical providers ignored his pleas for help.
"It's obvious what happened," said Hardel's mom Del Shea Perry, "Hardel was medically neglected and left to suffer and die for six long agonizing days."
For Perry, the following 1,825 days have been spent on a relentless crusade seeking one thing that has proved elusive.
"Where's the accountability, where's the accountability?" Perry asked. "I've cried myself sick, I've cried myself to sleep, wondering when our family will see some justice."
Reforms, but no justice
As previously documented by KARE 11, Sherrell arrived at the Beltrami County jail in August 2018 to face weapons possession charges in good health. But his condition slowly deteriorated over the course of nine days, to the point where he was found on his jail cell floor paralyzed and lying in his own filth.
His death was swept under the rug.
A Department of Corrections inquiry initially found no wrongdoing. But the agency ignored a whistleblower letter sent to them by a nurse practitioner who recounted finding Sherrell wearing an adult diaper soaked in urine and begging for help.
She had him sent to a hospital, but he was discharged after jail guards told the ER doctor Sherrell was faking his condition.
The ER doctor instructed jailers to seek immediate medical attention should Sherrell's condition worsen. Sherrell spent the next two days unable to walk on his own and soiling his diapers before he died.
The Ramsey medical examiner found that Sherrell died of pneumonia and brain swelling, but a private autopsy revealed he was suffering from a rare but treatable condition called Guillain-Barre syndrome, a disorder that causes the body's immune system to attack the nerves.
The DOC opened a new investigation in 2020 in response to protests led by Perry. After re-examining the whistleblower letter and other evidence, DOC found "regular and gross violation of Minnesota jail standards."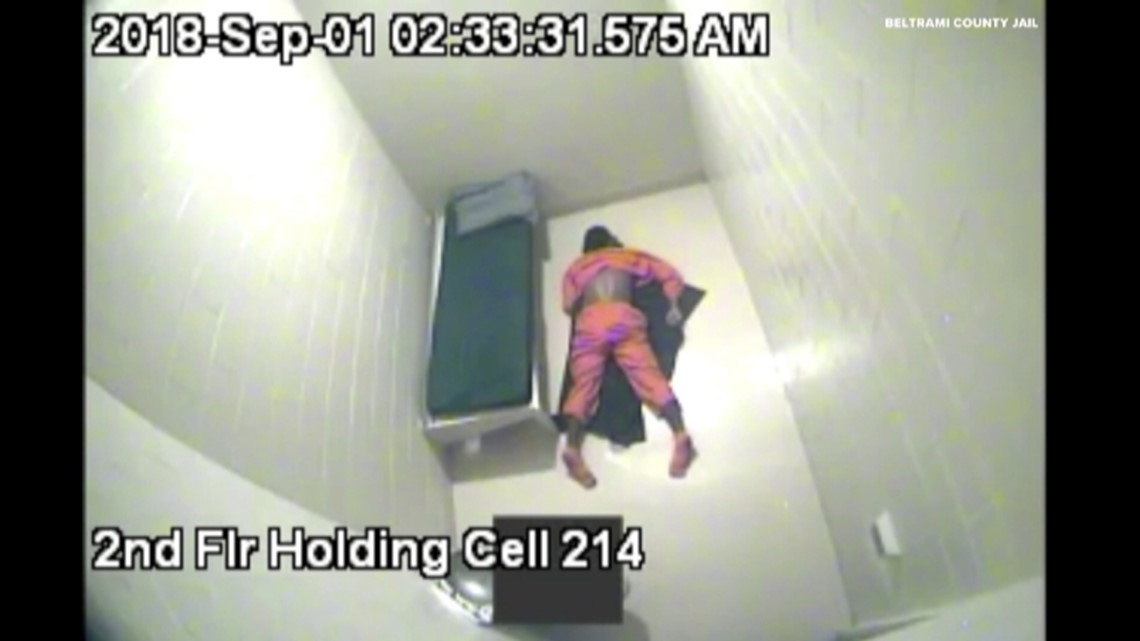 Since then, Sherrell's case spurred statewide reforms.
In 2022, the state medical board stripped the license of the jail's medical director at the time, Todd Leonard, saying Sherrell's death was a tragedy that "should never have occurred. And it must never be allowed to happen again."
The Bureau of Criminal Apprehension began investigating the case in March 2022, then turned its findings over to Beltrami County attorney David Hanson in August.
At the time, Ellison gave no timetable on the charging decision, saying in a statement, "review of the voluminous file is expected to take time."
Still waiting
Since the Attorney General's Office was brought in, six months have passed, and as the five-year anniversary of her son's death also passes, Perry is still waiting to learn if criminal action will be taken.
"I am angry and tired," Perry said in an interview this week, "I'm tired, five years - it's unacceptable. It's unacceptable."
In response to an inquiry from KARE 11 asking about the time passed without a charging decision, Attorney General Ellison sent the following statement:
"Hardel's death 5 years ago was a tragedy. My thoughts once again are with his mother, who has advocated for him tirelessly, and all who loved him. My office and I continue to investigate."
Todd Leonard's multimillion-dollar taxpayer-funded jail medical company filed for bankruptcy and ceased to exist earlier this year.
In addition to the lengthy delay in a criminal charging decision, the Minnesota Board of Nursing has failed to take any public action against the jail nurse who directly witnessed Sherrell's declining condition and did not even bother to take his vitals.
The administrative law judge in Dr. Leonard's case that resulted in his medical license being taken away also called for the Board of Nursing to investigate the nurse's "dereliction of duty and shocking indifference."
The Board has taken no action and the nurse's license remains active, according to online records.
"No grieving mother should have to fight as hard as I have fought to get some accountability," said Perry. "With all the overwhelming evidence, everyone has seen what has happened, it's not like they have to go find the perpetrators. They know who they are, but yet we still wait. And that's not right!"
Watch all of the latest stories from our award-winning investigative team in our special YouTube playlist: