BACKUS, Minn. — At a northern Minnesota campground, trailers are arriving by the dozen.
"It's an egg, it's my little egg," says Jill Dobranski, who's driven her tiny, egg-shaped, camper from her home in Strasburg, Colorado.
Nearby, John Holderfield of Chesterfield County, Virginia, sits in front of his rounded white trailer.
"We're all egg people," he says.
Egg people from across the country have scrambled to Cass County in their Scamps.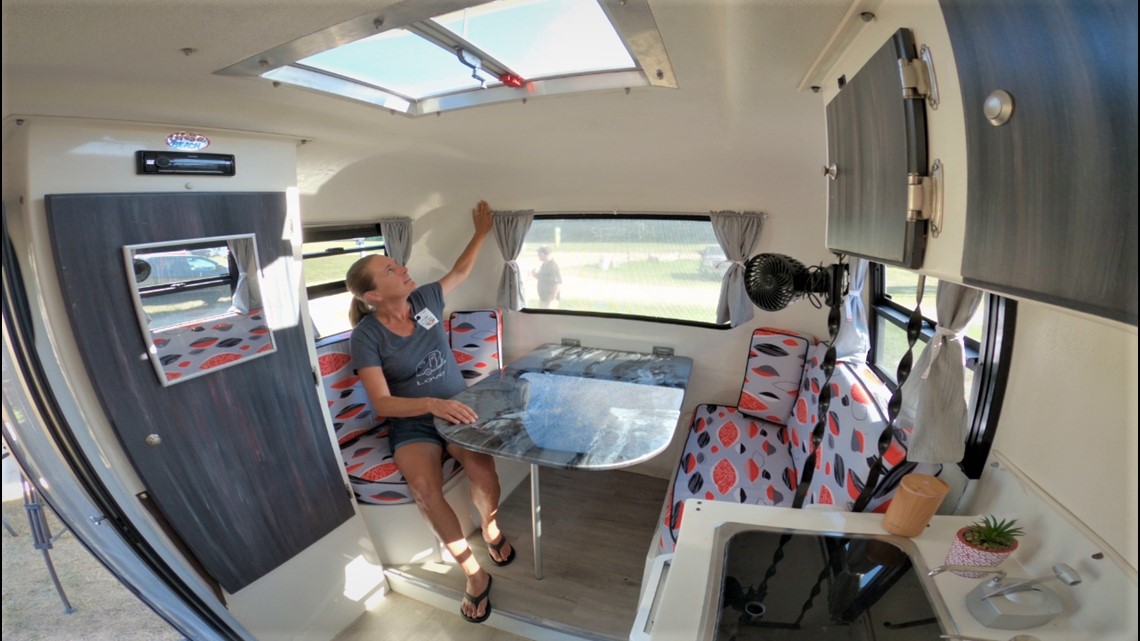 "Yeah," Holderfield says. "I'm a full-blown Scamper."
Fifty years ago this summer, Duane Eveland combined the words "small" and "camper" to brand a small travel trailer "Scamp."
Five decades later, 70 workers at a factory in Backus — population 300 — turn out 650 molded fiberglass Scamps a year. A recently completed plant expansion should boost annual production by another 200 campers.
Duane's grandson Micah Eveland — the third generation of his family to run the company — is now president and CEO.
"Every scamp that you see out there came from this factory in Backus, Minnesota," Eveland says.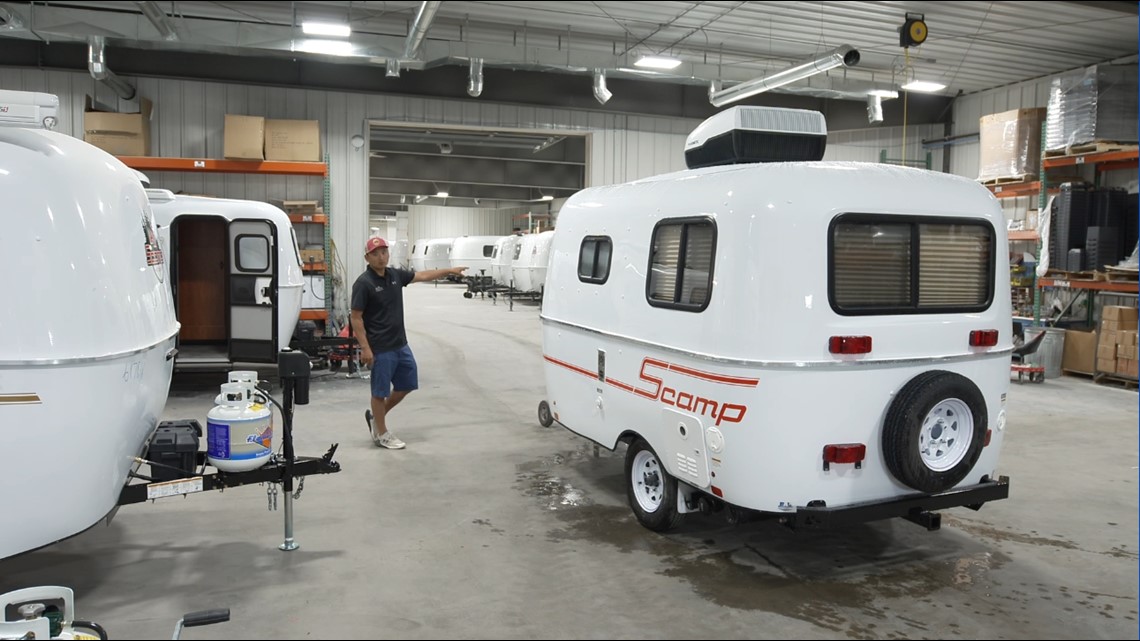 The smallest Scamp trailer is just 13 feet long; the longest, 19 feet.
Every Scamp is sold straight from the factory, no dealers involved.
They'll need to be patient. Current wait time after ordering is 14 months.
Roughly 40% of customers pick up their campers at the factory. The rest have them shipped.
So, as scores of "Scampers" gather at a campground a few miles from the factory they will tour the next day, they can legitimately call this a Scamp homecoming.
Jim and Ruth Newell pulled a Scamp they call "Toaster II" from Grand Rapids, Michigan. "Doesn't it remind you of those old-fashioned toasters?" Ruth says.
The exterior design of Scamps has barely changed since the first one rolled out of the factory.
"It doesn't date itself. Unless you really know about these, you can't really tell the difference," says Beth Andresen, who left Mokena, Illinois with her husband Greg and their Scamp in tow.
Early Scamp advertising promised a camper so light it could be towed by a compact car.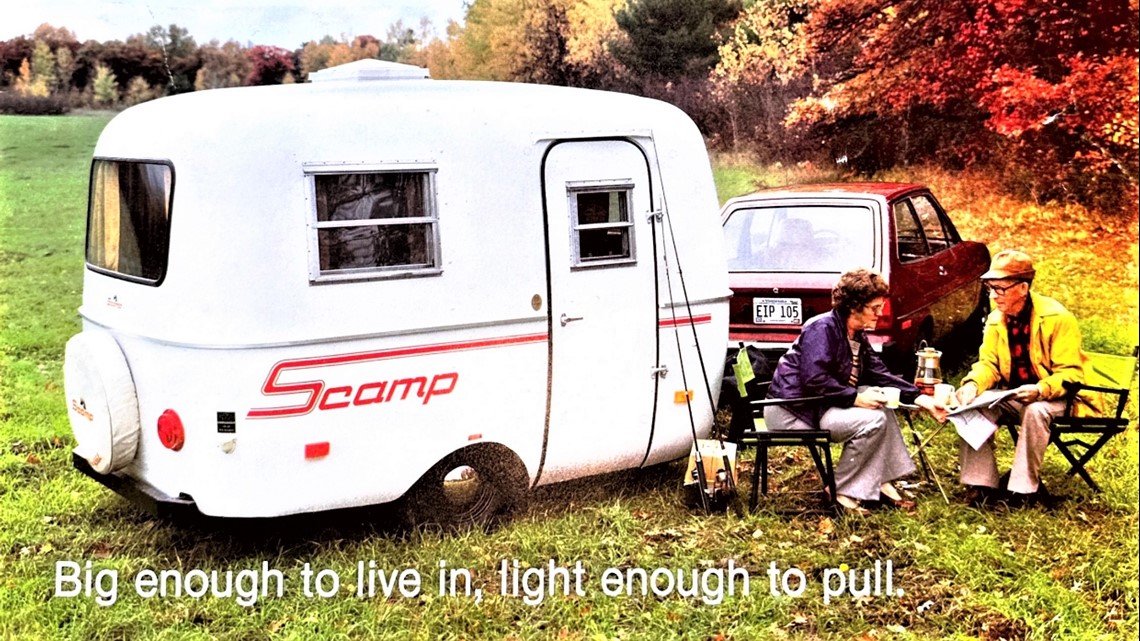 The Andresens pull their 16-foot, 2,200-pound, Scamp with a Jeep Grand Cherokee.
"When you're driving it, you can't even feel it behind you," Beth Andresen says.
But it's not just fuel savings that drive Scamp's customer loyalty.
"It's cult thing," the Andresens say almost in unison.
Case in point, Teri Storlien, who decorated her Scamp in a Minnie Mouse theme, including an exterior painted red and black with white polka dots.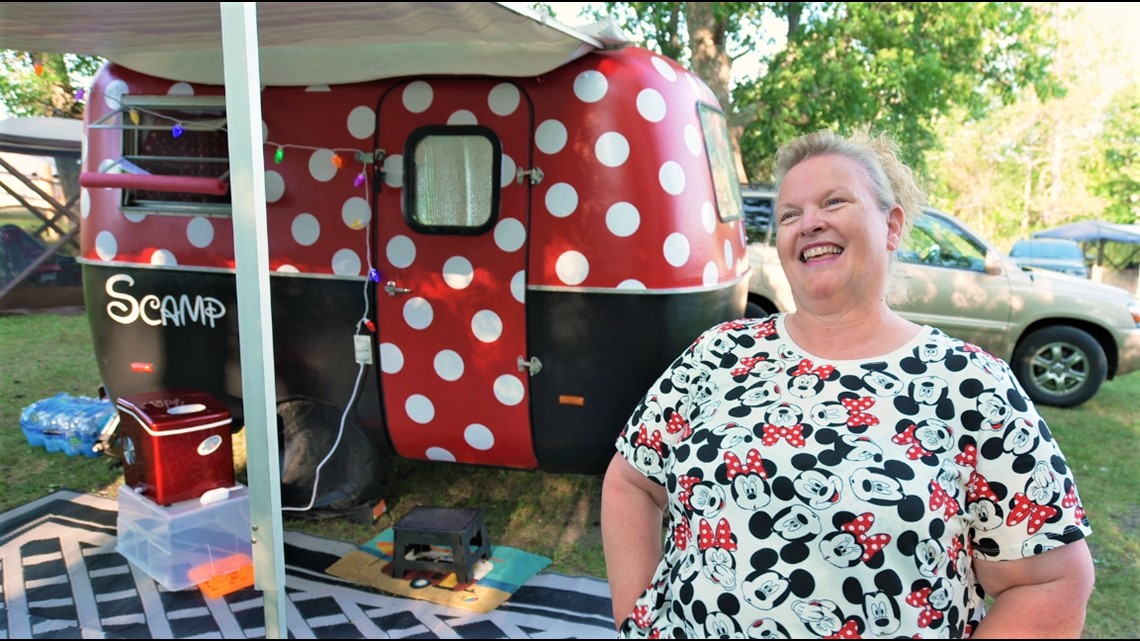 "I know it's a little over the top," she says with a laugh.
Scamp loyalty was tested in 2006 when the Backus factory burned to the ground.
"We didn't know if we were going to continue building trailers, we didn't know if we should," Eveland says.
Scamp customers helped convince the founding family to rebuild.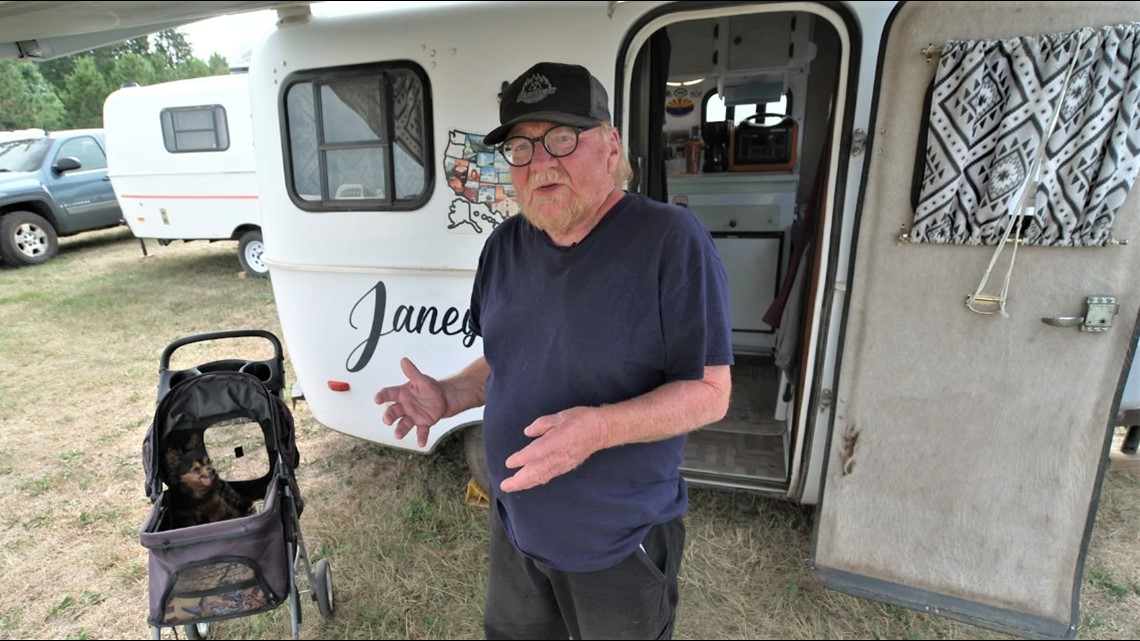 "Nobody cancelled. They sat and they waited for us to get our building up and running," Eveland says. "A customer base like that, you can't go wrong."
"It's all you need," Holderfield says of his 13-foot scamp. "It kind of like becomes a part of you."
Boyd Huppert is always looking for great stories to share in the Land of 10,000 Stories! Send us your suggestions by filling out this form.
WATCH MORE ON KARE 11+
Download the free KARE 11+ app for Roku, Fire TV, Apple TV and other smart TV platforms to watch more from KARE 11 anytime! The KARE 11+ app includes live streams of all of KARE 11's newscasts. You'll also find on-demand replays of newscasts; the latest from KARE 11 Investigates, Breaking the News and the Land of 10,000 Stories; exclusive programs like Verify and HeartThreads; and Minnesota sports talk from our partners at Locked On Minnesota.