MINNEAPOLIS — Two years ago, the murder of six-year-old Aniya Allen shook the city of Minneapolis.
Allen was eating a McDonald's Happy Meal in the back seat of her family's car near 36th and Penn Avenue North on May 17, 2021, when somebody shot her in the head with a stray bullet. She died from her injuries a few days later. The shooting occurred during a wave of violence involving young children that year and drew added attention because her grandfather, KG Wilson, has worked as a peace activist on the Twin Cities streets for decades.
Shortly after his granddaughter's death, Wilson appeared at a news conference with Lt. Richard Zimmerman -- the head of the Minneapolis Police Department's homicide unit -- and demanded the suspect or suspects turn themselves in within 24 hours.
According to police, Allen was caught in the crossfire of gang violence.
"You murdered our loved one," Wilson said that day. "One of the most beautiful little girls, probably ever, here in Minneapolis."
Two years later, Minneapolis Police still officially list Allen's murder as an "open/active" case. Court documents have linked a nine-millimeter gun to the crime, but police have not made any arrests.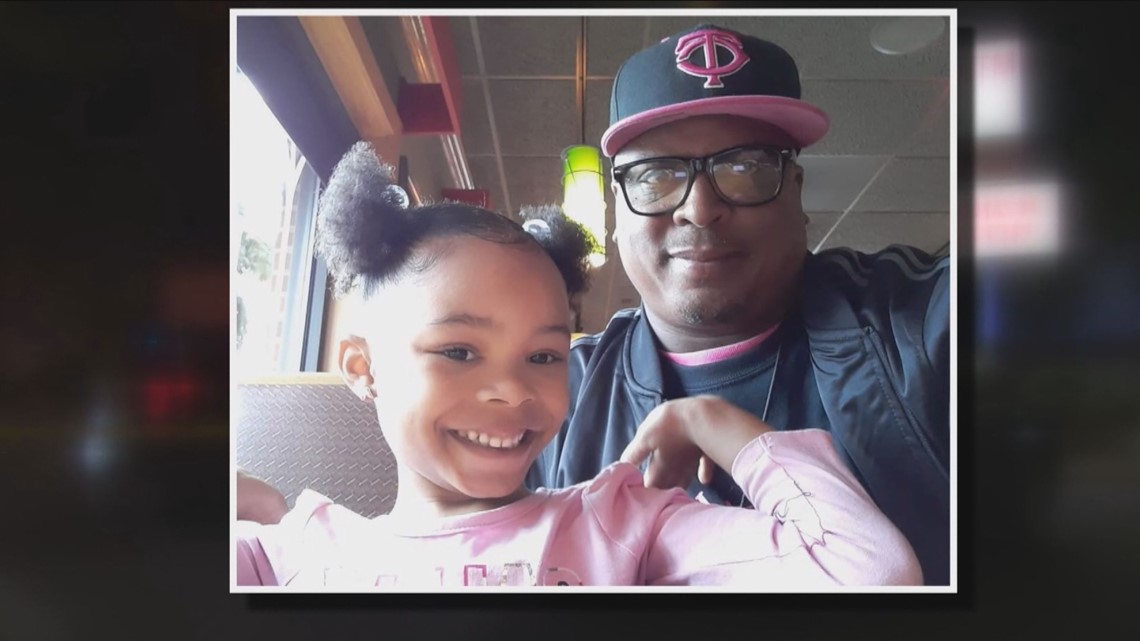 "Sometimes we feel like things are not going quick enough, things are not happening quick enough. Everyone wants justice right away," Wilson said in an interview this spring with KARE 11. "It's been a hard road. It's been a really hard road for me and my family. A lot of families that I've worked with over the years have never, to this day, gotten justice. It's been ten, fifteen years. They never got justice. That's a nightmare."
The high-profile case involving Aniya Allen highlights the challenges that Minneapolis Police -- and many other departments across the country -- are facing when it comes to investigating homicides.
As it stands now, roughly half of the murders in this city are going unsolved.
CLEARING HOMICIDES IN MINNEAPOLIS
Homicide "clearance rates" are notoriously difficult to compare because departments calculate them differently, but the FBI typically deems a homicide "solved" when a suspect has been arrested, charged and formally turned over to the court system.
According to data reported to the FBI and tracked by the nonprofit Murder Accountability Project, Minneapolis Police solved 66 percent of their homicides under these qualifications as recently as 2017. However, that clearance rate fell to 42 percent in 2018, 41 percent in 2019, and 38 percent in 2020, before rebounding at 52 percent in 2021, the most recent year available. (An MPD spokesperson estimated the unofficial 2022 rate at roughly 45 to 50 percent.)
Homicide records obtained by KARE 11 through the Data Practices Act reveal a more detailed breakdown of MPD's homicide investigations. Out of 341 total cases listed in the past five years, MPD reported clearing 24 homicides through an arrest at or near the scene, 151 homicides through further investigation and criminal complaint, and 14 homicides by "exceptional means" such as the death of the suspect. A small number of other cases were considered pending, declined, or inactive.
MPD did not make any members of the homicide unit available for interviews, but Chief Brian O'Hara addressed the clearance rate issue in an interview with KARE 11's Jana Shortal on Wednesday afternoon. He pointed out that the city has experienced near-record murder totals in the past few years, during the same period in which hundreds of officers have also left MPD.
"These folks have a higher caseload than they have had in the past. So, I think they've done an incredible job at maintaining the clearance rate," O'Hara said. "But it is obviously not acceptable where it is. We need to be able to continue to hire additional people, both sworn and civilian, to support this work. And I think that's something that's in progress."
MPD spokesperson Sgt. Garrett Parten said the department currently has 12 people dedicated to the homicide unit: one lieutenant, nine sergeant investigators, and two civilian support staff members. Although Parten said the homicide unit's staffing has not dropped as drastically as other areas of the force, MPD has started cross-training officers from other departments to assist with homicide investigations and has leaned harder into partnerships with agencies like the Hennepin County Sheriff's Office and the BCA.
With advanced technology and more cameras on the streets, homicide investigations often take much longer than they once did, because officers must sort through hours upon hours of video evidence.
"We're also looking at some technological means to try and speed up some of that investigative work. It's very tedious. It's very, very time-consuming to put these cases together properly," O'Hara said. "It's not all the stuff that you see on TV."
Overall, by solving about half of the city's murders in 2021 under FBI standards, Minneapolis Police appear to be "right about at the national average," according to Murder Accountability Project founder Thomas Hargrove.
Nationwide, the homicide clearance rate fell to 54 percent in 2020, the lowest ever recorded. Those percentages coincided with an unprecedented 30-point increase in homicides that same year.
"The rate at which we clear homicides has been plummeting," Hargrove said. "It's never been this bad and we think there are many causes of that."
First, law enforcement agencies are severely understaffed. Heading into the spring, for example, the Minneapolis Police Department was at least 300 officers short of its authorized strength of 888. Other large cities, such as Chicago, Washington, D.C., Seattle, and New York City, have experienced the same exodus of officers.
"We don't have enough trained detectives. We don't have enough forensic technicians to go out to the crime scene. We don't have enough laboratory capacity. We don't have enough of everything," Hargrove said. "Without boots on the ground, murders are not going to be solved."
Furthermore, the breakdown in trust between police and the communities they serve has stifled homicide investigations across the country, by making eyewitnesses reluctant to cooperate with investigators. In the absence of this first-hand information or testimony, police and prosecutors have a harder time proving murder cases in court.
"There has been a growing fear in many minority communities that the police cannot be trusted. That 'if I call a cop, I might be killed,'" Hargrove said. "That's a really hard message to overcome."
Chris Uggen, a professor at the University of Minnesota and an expert on crime, said the two issues of police mistrust and staffing shortages are intertwined. With fewer police officers on the streets, he said, citizens may grow more apprehensive about their ability to respond to crimes in their community, eroding trust even further.
Uggen said sociologists call this phenomenon "legal cynicism," or "a belief that the law is not legitimate or ineffective."

"That distrust, we know, is linked to reporting rates and willingness to cooperate," Uggen said. "In general, not just in the Twin Cities and around the world, where that trust is lower, we have fewer survivors and witnesses coming forward to tell their stories."
Three years after George Floyd's murder, KG Wilson said the lack of witness cooperation has only grown worse in Minneapolis. That lack of information, he said, has hindered the search for his granddaughter's killer.
"Nobody sees nothing, nobody knows nothing, nobody heard nothing... even, sadly, if it's a small, innocent, child," Wilson said. "I hope it's not yours, and you don't have to feel what me and the other families felt and feel, with not having justice. And the community saying, 'we don't know nothing, we didn't see anything, because we're not snitches.'"
At the same time, there are other complicating factors in the decline of homicide clearance rates, a trend that first accelerated in the 1980s.
First, most modern homicides are committed with guns, making them harder to solve. As Uggen explained, a stray bullet or drive-by shooting "leaves a lot fewer traces" than, say, a strangulation death with a lot of physical evidence.
"The other side of it is the increase in the standard of proof that we ask," Uggen said. "CSI in some way has conditioned citizens who serve on juries, and prosecutors and judges, to say, 'well, before I will even charge this as a homicide, we need much firmer evidence.' There's been some argument that historically, in the 1960s and '70s, that the standard was not quite the same."
However, there are some departments that seem to buck the trend of declining homicide clearance rates -- including one that operates in the Twin Cities.
Last week, after Saint Paul Police announced the arrest of a suspect in the murder of Michael Brasel, Mayor Melvin Carter commended his investigators for their quick work and called the city the "wrong place to fire a weapon."
"The fact that our Saint Paul Police Department clears these cases with an arrest rate that [is] significantly higher than the national average," Carter said, "that doesn't erase the pain... but it is important for us to know."
After KARE 11 requested similar homicide clearance data from St. Paul under the Data Practices Act, the department provided records dating back to 2016 -- with a clearance rate consistently hitting around 80 percent or higher every year.
At its peak, the department reported clearing 94 percent of its homicides in 2018 and 2019. The numbers reported from St. Paul to the FBI in the Murder Accountability Project database are slightly lower (a department spokesperson said they don't reflect homicides solved more recently), but St. Paul remains more successful than most of its peers regardless of the calculation.
Tyrone Terrill, who has worked in St. Paul for decades as the president of the African American Leadership Council, attributed the high clearance rate to strong ties between the police department and the community.
"It's not something that happened overnight," Terrill said. "We worked all the way back to Chief [William] Finney building this relationship. The St. Paul community is 100 percent committed to the safety."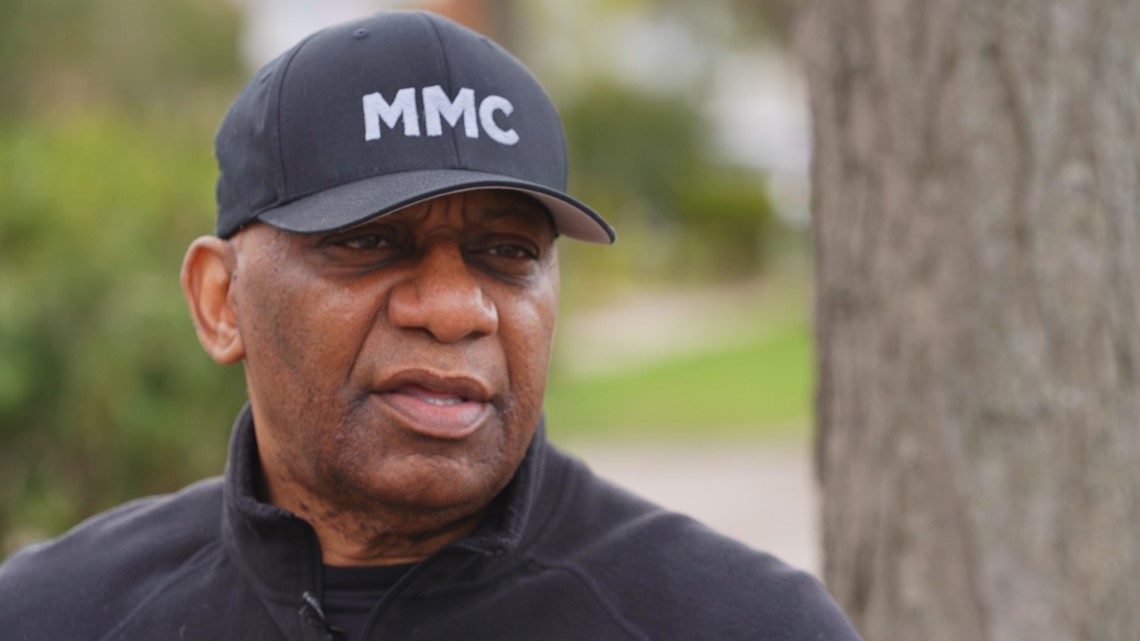 Yet, Terrill acknowledged there are homicides in the Twin Cities that go unsolved because people won't come forward.
"Most of the homicides that happen in my community, there are folks who know who did it. Homicide detectives would like to clear them all up, and in many cases, they know who did it, but without someone coming forward to collaborate and support that initiative, then there can't be an arrest made," Terrill said. "Not one that can stick. Not one that can get someone off the street. We see it too many times; five-year-old, eight-year-old, six-year-old, you name it, being killed. And there's 20 people there when it happened. But nobody saw anything."
SEARCHING FOR ANIYA'S KILLER
In north Minneapolis, Aniya Allen's family plans to hold a memorial at noon on Thursday at the site of her murder near 36th and Penn Avenue North, to commemorate the passing of two years since her death.
KG Wilson said the event will include speeches and prayer sessions. On Facebook this week, Wilson posted pictures of himself holding a sign for Thursday's memorial with Gov. Tim Walz. "Thanks so much from me and my family for your time and Support today... we appreciate it greatly and thanks for sending your blessing," Wilson wrote.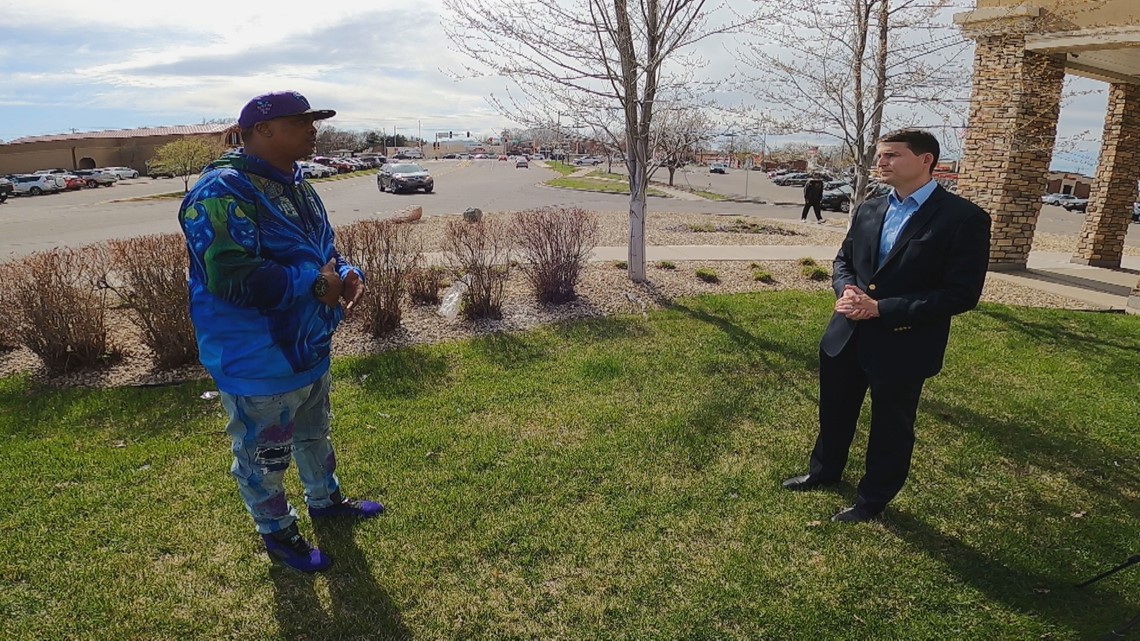 When asked this week about an update on the investigation, an MPD spokesperson called Allen's murder a "very tragic case" and said the department "renews the call for anyone with information to provide that information through Crime Stoppers." In the weeks after the murder, Crime Stoppers issued a $30,000 reward for information about the shootings of Allen and two other children, Trinity Ottoson-Smith and Ladavionne Garrett, Jr. (A suspect in Ottoson-Smith's murder pleaded guilty earlier this year). Spotlight on Crime, meanwhile, offered a $150,000 reward for information, the largest sum the group has ever put forth in the state of Minnesota.
Allen's family continues to implore the suspect or suspects, to turn themselves over to police.
"I refuse to let it go. I'm going to continue to go on," Wilson said. "I couldn't save my granddaughter, but hopefully, I can save somebody else's."
Watch the latest local news from the Twin Cities and across Minnesota in our YouTube playlist: