FALCON HEIGHTS, Minnesota — The Minnesota State Fair starts next week and among the new foods is an apple-centric ice cream, created in collaboration between two businesses.
Granny's Apples & Lemonade has been at the State Fair since 1986. The stand started with caramel apple sundaes, then added lemonade in the late '90s. Granny's went on to include apple crisp and strawberry lemonade.
Granny's is a family affair, led by Mary Wagner who has 26 grandchildren and 15 great-grandchildren.
"She's 84. So it's a lot of work for granny to pull this off so we just pitch in and make sure that it runs very smoothly," said granddaughter Emily Hagen.
Part of that help includes a rebrand that will launch at this year's fair from their spot in the Food Building and a new menu item.
While looking at the menu, Hagen said the apple crisp was not a popular seller so they started looking at options to replace it. That's when Granny's approached Hopkins-based A to Z Creamery.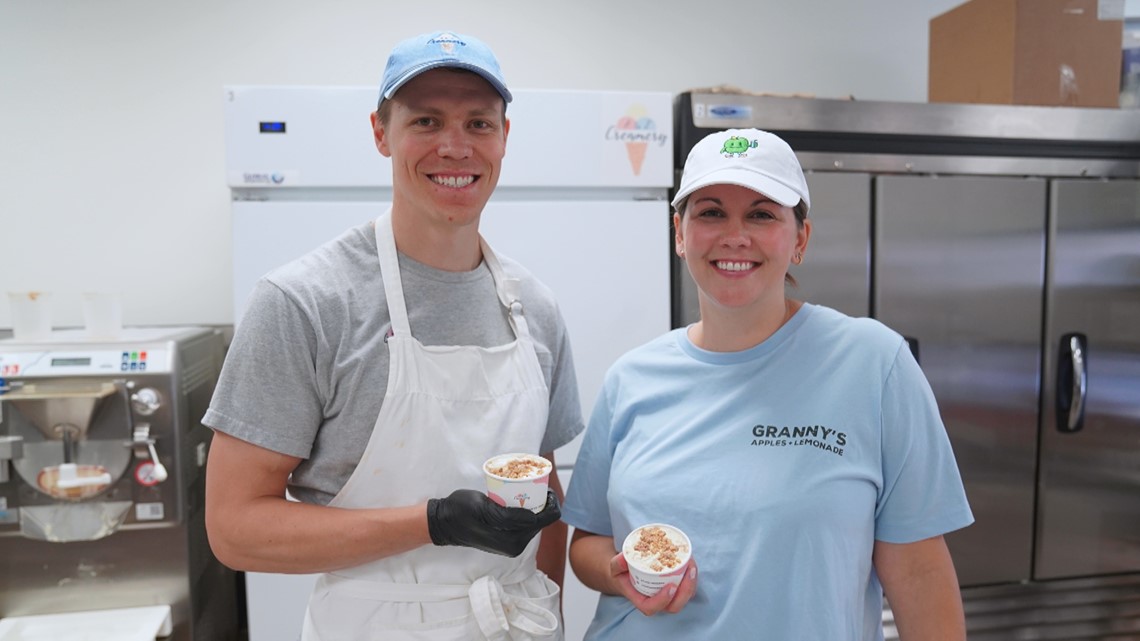 Zach Vraa didn't mean to start an ice cream business. During the pandemic, his sales job included all virtual meetings and more free time on his hands. He started experimenting with the ice cream machine his mom got him for his birthday. Pretty soon his creative ice cream flavors he made for his family and friends were being requested by others to buy.
"Once the demand got crazy enough, I thought to myself, 'This needs to become a business,'" Vraa recalled.
Each week, A to Z Creamery releases a new flavor that is available in limited quantities that frequently sells out in seconds. Customers order online and then pick up from their location in downtown Hopkins. Fans of the ice cream will form a line outside during their pickup window, including Hagen.
"It's kind of fun to understand more of Zach and his business... we were just the people that stood in line to get ice cream," Hagen said.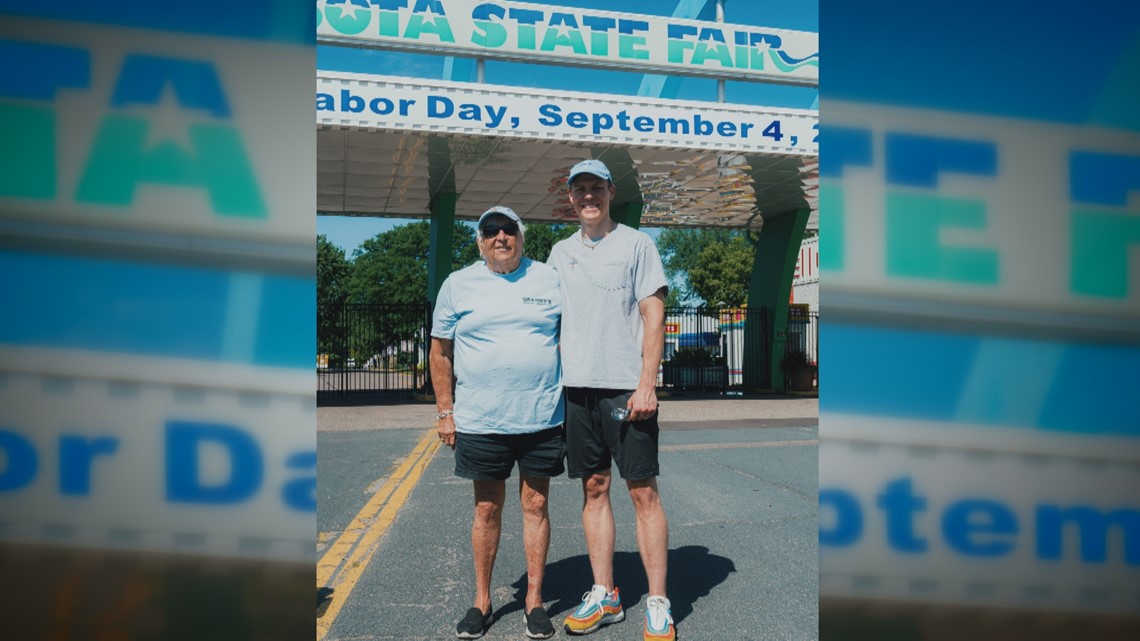 When approached to collaborate with Granny's, Vraa said he initially thought it was a joke.
"Everybody dreams of the State Fair and you never think it's going to become a reality," Vraa said.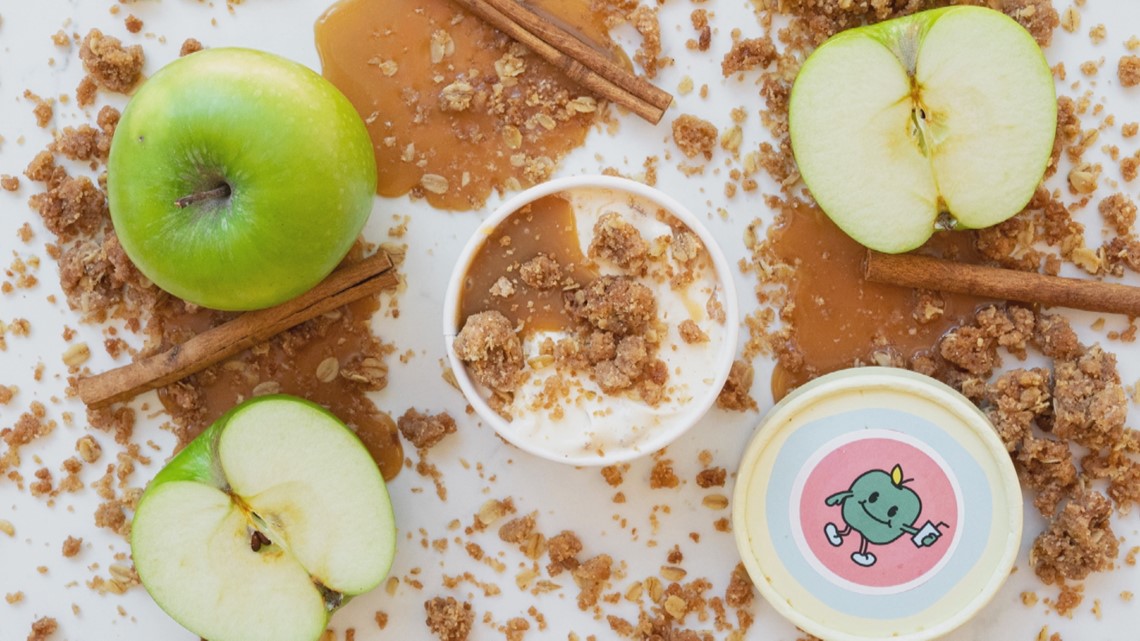 It's the first time in Granny's 37 years that they're collaborating with another business for the State Fair and next week will mark A to Z Creamery's debut at the Great Minnesota Get Together.
"After only starting three years ago from being in my house and now to the State Fair is a huge jump," Vraa said.
The collaboration is called "Apple of Granny's Eye" — a spiced apple ice cream with salted caramel swirl and brown sugar oat crumble. It will replace Granny's apple crisp. Everything is homemade and hand-packed.

Vraa started making the ice cream this week.
"Getting a little stressed with all the unknowns that come with the fair with the lines, and the demand of everything, and all the logistics behind it," Vraa said. "But it's a dream for any Minnesotan so I couldn't be more thrilled."
You can find "Apple of Granny's Eye" in 5 oz. cups for $8 at Granny's Apples and Lemonade in the Food Building, west wall during the Minnesota State Fair, Aug. 24-Sept. 4.
Know a local business we should feature for our Behind the Business segment? Email Heidi Wigdahl at hwigdahl@kare11.com.